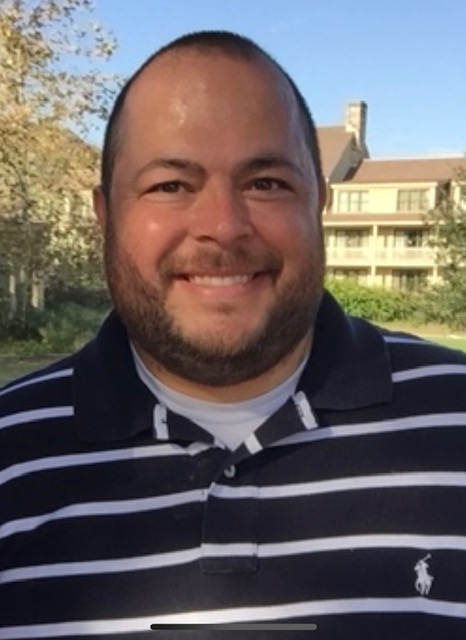 Phone:
Email:
Degrees and Certifications:
Degrees: Bachelors of Business Administration Masters in Theological Studies Professional Principal Certifications: Principal as Instructional Leader Special Education EC-12 Generalist PK-4 ESL
Mr.

Matthew Gonzales

I am truly thrilled to be a part of Shepard Elementary. I am an educator of eighteen years and have loved the journey of growth for myself and my students. I have extensive experience with special education, social-emotional learning, and campus-based goal-setting and achievement. I gain the most joy in my life out of helping others feel happy and successful. As a leader, it is my mission to do my part to make sure everyone in our school community feels valued and important. It is my intention to listen to your needs and follow through so that you have a happy, healthy, and productive school year. Outside of school life, I am married with three children. My wife is a teacher in Plano. We have a daughter in 2nd grade, a daughter in kindergarten, and a two-year-old boy. My daughters enjoy riding horses, and at this stage, my son mainly enjoys destroying things with a huge smile (I call him El Destructo). I love being a father, which has made me a better educator. I am excited to grow alongside you and support you to reach your educational goals. Please feel free to talk with me any time.
Office Hours

I do not have specific office hours as I make myself available to the needs of the students and families between the hours of 7:15 am - 3:30 pm. Should you need to contact me, please send me an email, give me a call, or if you are a student, simply stop by my office and we can meet then or plan a time that works best.

Favorites

Favorite Snacks

Chips (Ranch Doritos)
Jelly Beans

Favorite School Drinks (Not Sonic)

Favorite Sonic Drink

Best Gift Card for $5

Best Gift Card for More Than $5

Bonus School Supplies

Ballpoint pens
Lined Post-it notes

Hobbies

Fishing
Writing
Watching Sports
Watching Movies

T-Shirt Size

Favorite Color

Birthday (Month and Day)

Aversions and Allergies

Freshness Preservatives on Pre-cut fruit and some vegetables