Food and Nutritional Services (FANS)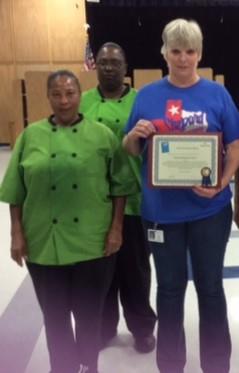 Phone:
Email:
Degrees and Certifications:
Julie Lazcano & Staff

My name is Julie Lazcano and I'm the ShepardFANS Manager. I get the pleasure of making sure the students are eating a healthy breakfast and lunch. I've spent my entire 17 years with P.I.S.D at Shepard.

I have lived in McKinney, TX. For over 25 years with my husband and two sons. In my spare time, we enjoy traveling, working out in the yard, and spending time with family.

I work along with two very dedicated employees that have been at Shepard longer than I have.

Shantay Williams is the cashier who has been with Plano I.S.D for over 18 years, and Diana Love is a kitchen specialist who has been with P.I.S.D for over 19 years.

They are very dedicated workers and enjoy spending time with family in their spare time.

We enjoy doing our job and knowing we are serving our students with healthy food.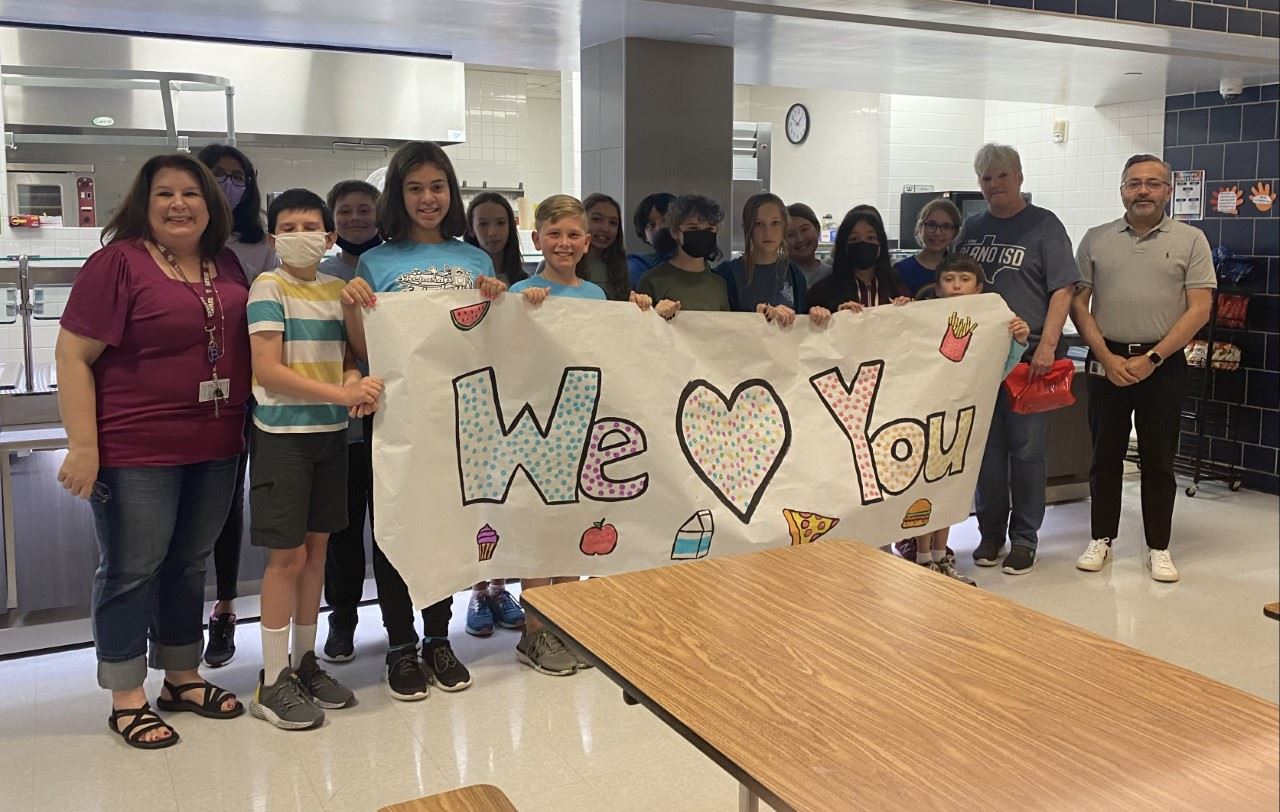 Free and reduced meal applications are at the School Lunch Menu & Payment System link below. If you have never filled out a meal application, click on "Create a New Account." Student eligibility status from the 2022-2023 school year will roll over only for the first 30 operating days of school or until a new application has been processed. It is essential that households complete an application for the 2022-2023 school year as soon as they become available. Households should allow 10 business days for application processing.
Shepard Lunch Schedule by Grade (2023-2024)

11:05 am – 11:35 am 3rd Grade Lunch

11:15 am – 11:45 am 1st Grade Lunch

11:40 am - 12:10 pm 2nd Grade Lunch

12:00 pm – 12:30 pm 5th Grade Lunch

12:15 pm - 12:45 pm 4th Grade Lunch

12:30 pm – 1:00 pm Kinder Lunch

School Lunch Prices (2023 - 2024)

Student Breakfast for elementary students is $1.75

Student Lunch for elementary students is $2.85

School Lunch Menu & Payment System & Free/ Reduced Lunch Application **Must log in for payments**

Food and Nutritional Services

Julie Lazcano Favories

Favorite Snacks

Favorite School Drinks (Not Sonic)

Diet Coke

Unsweet Ice Tea

Favorite Sonic Drink

Best Gift Card for $5

Best Gift Card for More Than $5

Bonus School Supplies

Hobbies

Spending Time with Family

Travel

T-Shirt Size

Favorite Color

Favorite Scents

Clean Linen

Fresh and Clean Scents

Birthday (Month and Day)

Shantay Willams Favorites

Favorite Snacks

Favorite School Drinks (Not Sonic)

Favorite Sonic Drink

Best Gift Card for $5

Best Gift Card for More Than $5

Bonus School Supplies

Hobbies

T-Shirt Size

Favorite Color

Favorite Scents

Birthday (Month and Day)

Diana Love Favorites

Favorite Snacks

Favorite School Drinks (Not Sonic)

Favorite Sonic Drink

Best Gift Card for $5

Best Gift Card for More Than $5

Bonus School Supplies

Hobbies

T-Shirt Size

Favorite Color

Favorite Scents

Birthday (Month and Day)