Speech - Language Pathologist (SLP)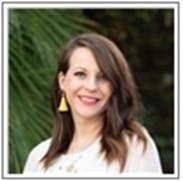 Phone:
Email:
Degrees and Certifications:
Bachelor's in Psychology Master's in Family and Child Studies
Mrs.

Lauren Scurry

I'm Lauren Scurry and I am the Speech Language Pathologist here at Shepard.

A little bit about my educational and professional background….I graduated from Texas A&M with a bachelor's in psychology. I then received a Master's degree in Family and Child Studies from Texas State University. After grad school, I worked in the mental health field for 6 years before going BACK to school for speech pathology. graduated from Texas Woman's University with a Master's in Speech Pathology in 2013. I have worked in a variety of settings (home health, clinic, and schools), but always with pediatrics over the past 11 years. While I love every part of the field of speech pathology, my passions are augmentative and alternative communication (AAC) and stuttering.

A little bit about me personally…I live in the Shepard neighborhood with my husband (who is an adapted PE teacher and Special Olympics coordinator for Irving ISD) and my three daughters. I love getting to serve the kids and families right in my community! I love hiking, yoga, road trips (especially to the mountains), black coffee, and dark chocolate. My family and I attend Citizen's Church in Plano.
Contact Information

You may contact me on my classroom phone or email at any time and I will get back to you at my earliest convenience.

Keeping Speech Therapy Fun

Please check out this link for tips for parents and guardians.

Language

Speech and Language Apps for Home Practice

These recommendations can be found in the App Store for Apple products or in the Play Store for Android products. Keep in mind that there may be system requirements for these programs, so they may not all be compatible with every device.

Favorites

Favorite Snacks

Power Crunch protein bar

Spicy nuts/chips

Dark chocolate

Favorite School Drinks

(Iced or Hot) mocha with oat or almond milk

Sparkling water

Diet coke with lime

Best Gift Card for $5

Best Gift Card for More Than $5

Bonus School Supplies

Post-its

Colorful felt-tip pens

Hobbies

Decorating

Thrifting

Yoga

Hiking

T-Shirt Size

Favorite Color

Favorite Scents

Birthday (Month and Day)