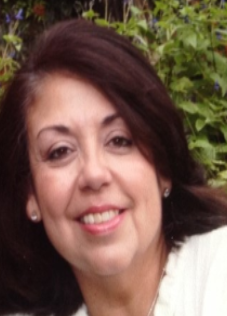 Phone: 469-752-3157
Email:
Degrees and Certifications:
Mrs.

Dolores Kotara

Fifth Grade Team Leader

Shepard is my home away from home! Teaching is my happy place!

Teaching math is a passion. My hobbies include reading, cooking, shopping, and decorating my home.

I am a life-long learner, so that means, in addition to having my masters and several certifications. I like to learn as much as I can about the latest in education.

My husband and I enjoy traveling and the theater. We enjoy beach vacations mostly, but we're thinking about planning a winter scenery vacation soon.

Once Covid is done, we also want to continue to travel abroad.

The holidays are a great time of year. I enjoy hosting and building family memories.
Mrs. Kotara's Class Schedule

7:00 am - 7:30 am Early Morning Drop-Off. During this time, students will be either in the gym or in the cafeteria for breakfast until the 7:30 am bell rings.

7:30 am - 7:40 am Greet Students

7:40 am - 7:45 am Announcements

7:45 am - 7:55 am Daily Meeting

7:55 am - 8:45 am Specials

9:00 am - 10:30 am Math

10:30 am - 11:30 am Science

11:30 am - 12:00 pm Recess

12:00 pm - 12:30 pm Lunch

12:30 pm - 1:15 pm Social Studies

1:15 pm - 2:45 pm Reading/ELA

2:45 pm - 2:55 pm Pack Up/Dismissal

Library:

Each class gets 45 minutes at a time on Mondays.

Please contact your grade level teacher for your student's specific time slot.

PACE:

PACE students receive 1 hour at a time on Mondays, Wednesdays, and Fridays.

Please contact your grade level teacher for your student's specific time slot.

Counselor:

Each class gets 30 minutes at a time on Wednesdays, Thursdays, or Fridays.

Please contact your grade level teacher for your student's specific time slot.

Contact Information

You may contact me on my classroom phone or email at any time and I will get back to you at my earliest convenience.

My conference time is 8:00 am - 8:50 am

Fifth Grade Information

Please see our Fifth Grade Department page for more Fifth Grade information.

Favorites

Favorite Snacks

Favorite School Drinks (Not Sonic)

Favorite Sonic Drink

Best Gift Card for $5

Best Gift Card for More Than $5

Bonus School Supplies

Hobbies

Reading
Cooking
Shopping
Decorating

T-Shirt Size

Favorite Color

Favorite Scents

Birthday (Month and Day)

Other Helpful Hints

Love Crate & Barrel
William Sonoma