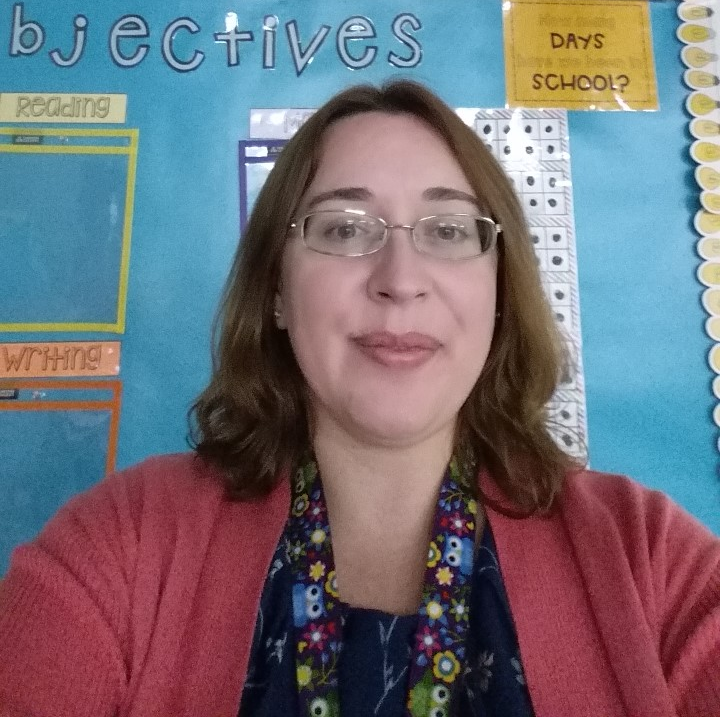 Phone: 469-752-3137
Email:
Degrees and Certifications:
Bachelor's degree in Interdisciplinary Studies EC-6 certification ESL certification
Ms.

Melissa McFadden

Second Grade Teacher

Hi! My name is Melissa McFadden or Ms. McFadden. This is my first year teaching at Shepard. I taught a group of second graders for most of last year at Hickey. I've taught many different grades as a substitute teacher for many years. I worked as a substitute teacher and Title 1 tutor for Lewisville ISD before I started working as a substitute teacher in Plano ISD.

I received my bachelor's degree from the University of Texas at Dallas. I learned to love teaching at a young age when I started helping my mom at her elementary school. When I am not working on our schoolwork/lessons, I love to watch movies and TV shows, and read my books. My energetic dog loves to play fetch and tug-of-war. My goal is to be an empathetic and dedicated teacher who encourages students to become lifelong learners.
Ms. McFadden's Class Schedule

7:00 am - 7:30 am Early Morning Drop-Off. During this time, students will be either in the gym or in the cafeteria for breakfast until the 7:30 am bell rings.

7:30 am - 7:40 am Greet Students

7:40 am - 7:45 am Announcements

7:45 am - 8:00 am Daily Meeting

8:00 am - 10:15 am Reading/ELA

10:15 am - 11:10 am I/I

11:10 am - 11:40 am Recess

11:40 am - 12:10 pm Lunch

12:10 pm - 1:00 pm Specials

1:00 pm - 2:45 pm Math

2:45 pm - 2:55 pm Pack Up/Dismissal

Library:

Each class gets 45 minutes at a time on Tuesdays.

Please contact your grade level teacher for your student's specific time slot.

PACE:

PACE students receive 1 hour as a group on Tuesdays and Thursdays.

Please contact your grade level teacher for your student's specific time slot.

Counselor:

Each class gets 30 minutes at a time on Tuesdays.

Please contact your grade level teacher for your student's specific time slot.

Contact Information

You may contact me on my classroom phone or email at any time and I will get back to you at my earliest convenience.

My conference time is 12:10 pm - 1:00 pm Wednesdays - Fridays. Mondays and Tuesdays are the same time but only on an as-needed basis as it is set aside for planning.

Second Grade Information

Please see our Second Grade Department page for more Second Grade information.

Favorites

Favorite Snacks

Nacho Cheese Doritos
Lays Potato Chips
Lays Sour Cream and Onion

Favorite School Drinks (Not Sonic)

Favorite Sonic Drink

Grape or Cherry Slush
Lemonade

Best Gift Card for $5

Best Gift Card for More Than $5

Bonus School Supplies

Glue sticks
Thin dry erase markers
(dry erase) write and wipe pockets

Hobbies

T-Shirt Size

Favorite Color

Favorite Scents

Birthday (Month and Day)