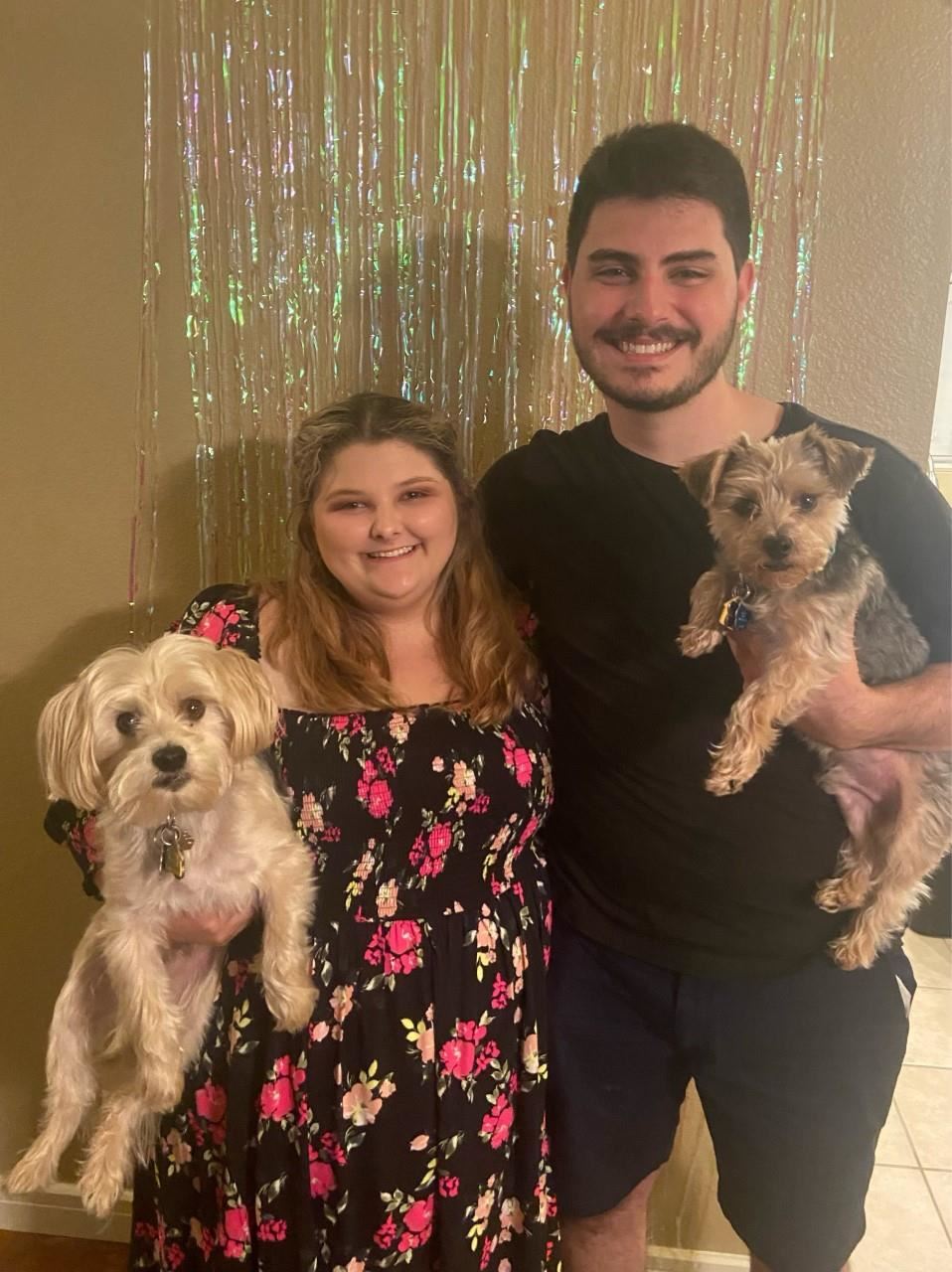 Phone: 469-752-3139
Email:
Degrees and Certifications:
Bachelor's in Early Childhood Education Teaching Certificate
Ms.

Cheyenne Drake

Second Grade Teacher

My name is Cheyenne Drake and I am so excited about starting my second year teaching with these amazing second graders. I grew up in central Texas but got to Plano as fast as I could! I graduated from the University of North Texas with a degree in Early Child Development. I student taught in 2nd and 4th grade and found a love for teaching during that time. My goal is to provide a fun and engaging learning environment that fosters growth.

Outside of school, I spend a lot of time with my 3 dogs, and my family, and doing crafts. Coming from a small town and moving into a bigger city area, I am always looking for new things to discover and places to go!
Ms. Drake's Class Schedule

7:00 am - 7:30 am Early Morning Drop-Off. During this time, students will be either in the gym or in the cafeteria for breakfast until the 7:30 am bell rings

7:30 am - 7:40 am Children arrive in their classrooms to unpack and do morning activities

7:40 am The school day begins

7:40 am - 8:00 am Morning Work/Announcements/Morning Meeting

8:00 am - 9:15 am Math

9:15 am - 9:45 am Intervention and Enrichment

9:45 am - 11:45 am Language Arts

11:45 am - 12:15 pm Recess

12:15 pm - 12:45 pm Lunch

12:50 pm - 1:40 pm Specials

1:40 pm - 2:40 pm Inquiry and Innovation

2:45 pm End of the School Day and Dismissal

Each teacher also has a special time set aside each week to visit the library, to have time with the counselor, and for PACE/Advanced Academics.

Library:

Fridays 10:00 am - 10:45 am

Counselor:

Thursdays 9:30 am - 10:00 am

Contact Information

You may contact me on my classroom phone or email at any time and I will get back to you at my earliest convenience.

My conference time is 12:50 pm - 1:40 pm Wednesdays - Fridays. Mondays and Tuesdays are the same time but only on an as-needed basis as it is set aside for planning.

Second Grade Information & Upcoming Dates

Please see our Second Grade Department page for more Second Grade information.

Favorites

Favorite Snacks

Favorite School Drinks

Water

Ocean Water from Sonic

Best Gift Card for $5

Best Gift Card for More Than $5

Bonus School Supplies

Post-it notes

Flair Pens

Fun stickers for kids

Hobbies

Shopping

Cooking

Movies

Dogs

T-Shirt Size

2x

3x if the slim fitting

Favorite Color

Favorite Scents

No food sents, please

Citrus

Holiday smells like Balsam

Birthday (Month and Day)

Aversions and Allergies

Wheat Bread

Ground Beef

Popcorn

Other Helpful Hints

My favorite restaurants are Chili's and Cheesecake Factory.