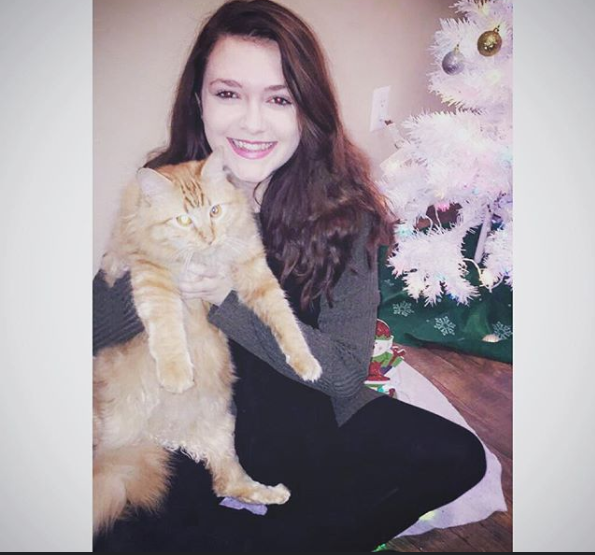 Phone:
Email:
Degrees and Certifications:
Degrees: BA- Interdisciplinary Studies Med- Educational Technology Certifications: Google Level 1&2 ESL Certified Early Childhood- Sixth Grade
Mrs.

Brittney Diamond- Muns

Leadership Team

Hello, my name is Brittney Diamond Muns, and this will be my 7th year at Shepard and my 2nd year as the librarian! I have always had a passion for reading and writing! I cannot wait to help your student develop the same passion for learning! I have three cats, four guinea pigs, two dogs, and a baby girl! When not teaching, I love going for walks, catching up on my favorite Netflix shows, and caring for my plants.
Office Hours

I do not have specific office hours as I make myself available to the needs of the teachers, students, and families between the hours of 7:15 am - 3:30 pm. Should you need to contact me, please send me an email, give me a call, or if you are a student, simply stop by the library and we can meet then or plan a time that works best.

I do a variety of classes and special activities with the teachers and grade levels throughout the week, so each day can be different.

Library Pacesetters may arrive at the library at 7:20 am on their scheduled days.

Students are allowed to come to the library before school to check out books from 7:20 am - 7:40 am and then they can return after 8:00 am with prior arrangements with their classroom teacher and the librarian. We close the library from 7:40 am - 8:00 am for announcements.

The phone number listed below is for the librarian's office. To call the library circulation desk, please call 469-752-3180. Please do not leave messages for the librarian at the circulation desk.

Library Schedule by Grade (2023-2024)

Kindergarten:

Each class gets 45 minutes at a time on Wednesdays.

Please contact your grade level teacher for your student's specific time slot.

First Grade:

Each class gets 45 minutes at a time on Fridays.

Please contact your grade level teacher for your student's specific time slot.

Second Grade:

Each class gets 45 minutes at a time on Tuesdays.

Please contact your grade level teacher for your student's specific time slot.

Third Grade:

Each class gets 45 minutes at a time on Tuesdays, Wednesdays, or Thursdays.

Please contact your grade level teacher for your student's specific time slot.

Fourth Grade:

Each class gets 45 minutes at a time on Thursdays.

Please contact your grade level teacher for your student's specific time slot.

Fifth Grade:

Each class gets 45 minutes at a time on Mondays.

Please contact your grade level teacher for your student's specific time slot.

Library/Makerspace Schedule (2023-2024)

Plano I.S.D Learning Media Services

Shepard Library Catalog Search

Putting a Book on Hold

To put a book on hold, you can do it on any computer with internet access.

Go to catalog.pisd.edu
Log in with your PISD credentials.
Search for the book you want.
Click on the title of the book you want.
Click on the "PLACE HOLD" button on the right.
Click "Confirm Hold"
Wait until the book comes in. (Mrs. Slate will send you a note)

Bluebonnet Books

2x2 Books - Ages 2 - 2nd Grade

Volunteering in the Library

Volunteering is a great way to contribute to this community of readers!

Most often, the library needs books to be reshelved. We use the Dewey Decimal System to organize our Information section. It can seem daunting at first, but once it is explained, it's really quite simple. Below is a video that explains it well.

Our Fiction and Everybody (picture book) sections are alphabetized by the author's last name.

Shepard Library Volunteer Form

Favorites

Favorite Snacks

M&M

Boom Chicka Pop

Rice Krispy Treats

Favorite School Drinks

Ice Shaken espresso with vanilla cold foam

Favorite Sonic Drink

Best Gift Card for $5

Best Gift Card for More Than $5

Starbucks

Amazon

Target

Pet Supply Plus

Salsa (TexMex Resturant)

Bonus School Supplies

Bookmarks

Smelly Markers

Stickers

Hobbies

T-Shirt Size

Favorite Color

Favorite Scents

Mint

Stress Relief

Anthropology Smells

Birthday (Month and Day)