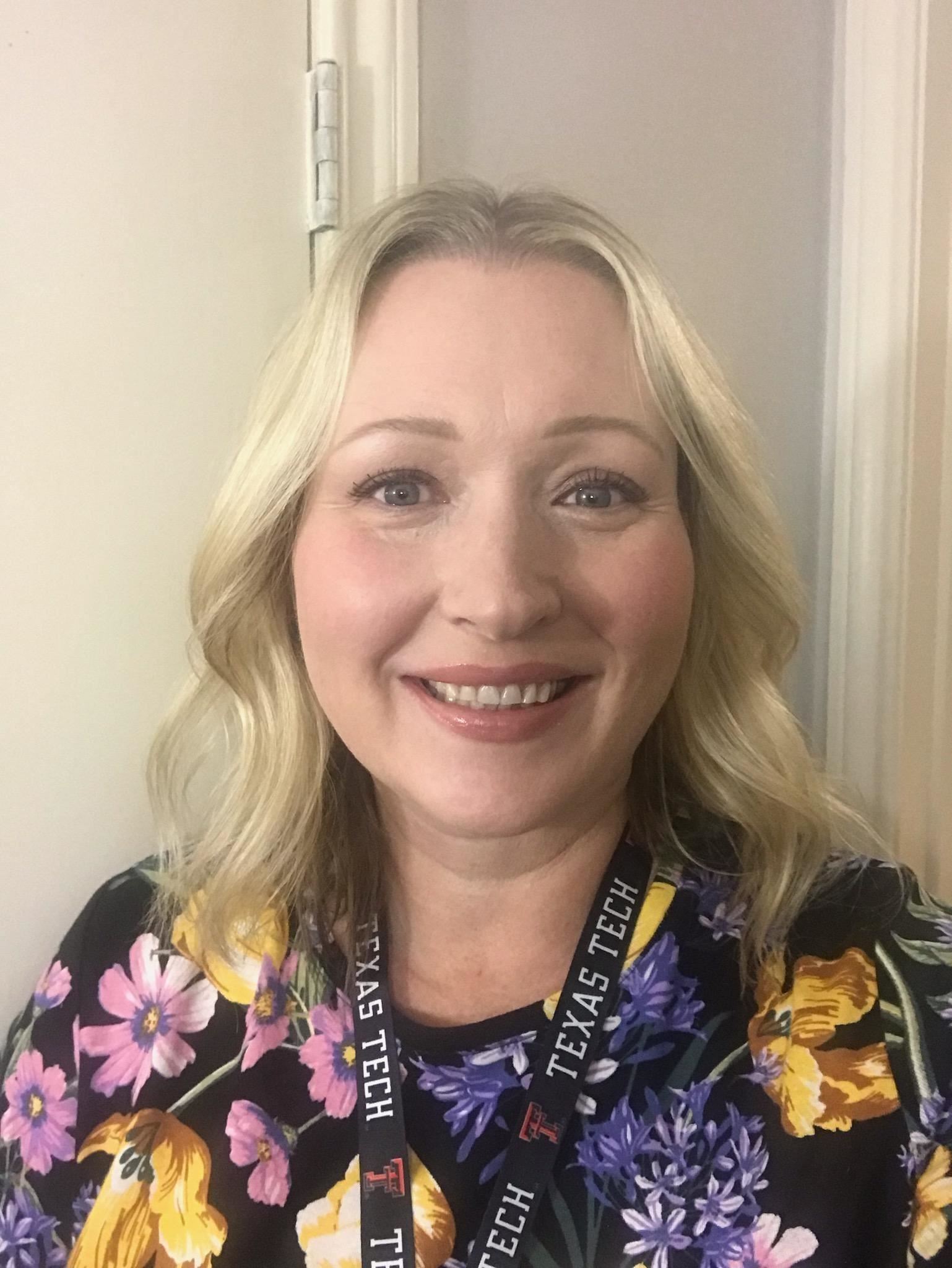 Phone: 469-752-3100
Email:
Degrees and Certifications:
Mrs.

Emily Rollins

Third Grade Teacher

Hello! I am so excited to be joining the Shepard Team for the 2023-2024 school year!

I am a native Texan, growing up in Austin, then Canyon, TX (south of Amarillo). The most important thing to know about me is that I went to Texas Tech University in Lubbock and I'm a proud Red Raider! Wreck 'em Tech!

At the end of college, I spent a year and a half abroad, living in Germany and working for the schools at Spangdahlem and Bitburg Air Force bases. I returned to Texas in 2005 and moved to Dallas, where I met my husband Shane and got married! We moved to Plano in 2015, and we LOVE it! I have three awesome boys, Luke, Kieran, and Knox, who are all PISD students, and my youngest baby is a super cool Beagle/Pit mix named Dorito (and we think he is the BEST puppy)!

I love the beach, gardening, working on genealogy for family and friends, and (historical) home renovation shows. I'm so excited to be part of helping students and families have a wonderful elementary school experience!
Mrs. Rollins' Class Schedule

7:00 am - 7:30 am Early Morning Drop-Off. During this time, students will be either in the gym or in the cafeteria for breakfast until the 7:30 am bell rings.

7:30 am - 7:40 am Children arrive in their classrooms to unpack and do morning activities

7:40 am - 8:00 am Pledge, Moment of Silence, Announcement/ Patriot News, and Morning Meeting

8:00 am - 8:55 am Math

8:55 am - 9:45 am Specials

9:45 am - 10:00 am Read Aloud, Snack, and Restroom Break

10:00 am - 10:30 am Math Rotations

10:30 am - 11:00 am Intervention and Enrichment

11:00 am - 11:30 am Recess

11:30 am - 12:00 pm Lunch

12:00 pm - 12:45 pm Science

12:45 pm - 1:15 pm Social Studies

1:45 pm - 2:30 pm English Language Arts

2:30 pm - 2:45 pm Packing up and End of Day Dismissal Routines

Library:

TBD

PACE:

TBD

Counselor:

TBD

Contact Information

You may contact me on my classroom phone or email at any time and I will get back to you at my earliest convenience.

My conference time is 9:00 am - 9:45 am on Mondays, Wednesdays, Thursdays, and Fridays.

Third Grade Information & Upcoming Dates

Please see our Third Grade Department page for more Third Grade information.

Mrs. Rollins' Favorites

Favorite Snacks

Pop Secret Homestyle Popcorn
Everything cashews
Dark chocolate with caramel
Dark chocolate with marshmallow

Favorite School Drinks (Not Sonic)

Favorite Sonic Drink

Best Gift Card for $5

Kroger
Chick Fil A
Amazon

Best Gift Card for More Than $5

Bath and Body Works
Amazon
Homegoods
Kroger

Bonus School Supplies

Hobbies

Gardening
Genealogy
Decorating

T-Shirt Size

Favorite Color

Favorite Scents

Herbal Scents
Neroli
Woodsy

Birthday (Month and Day)