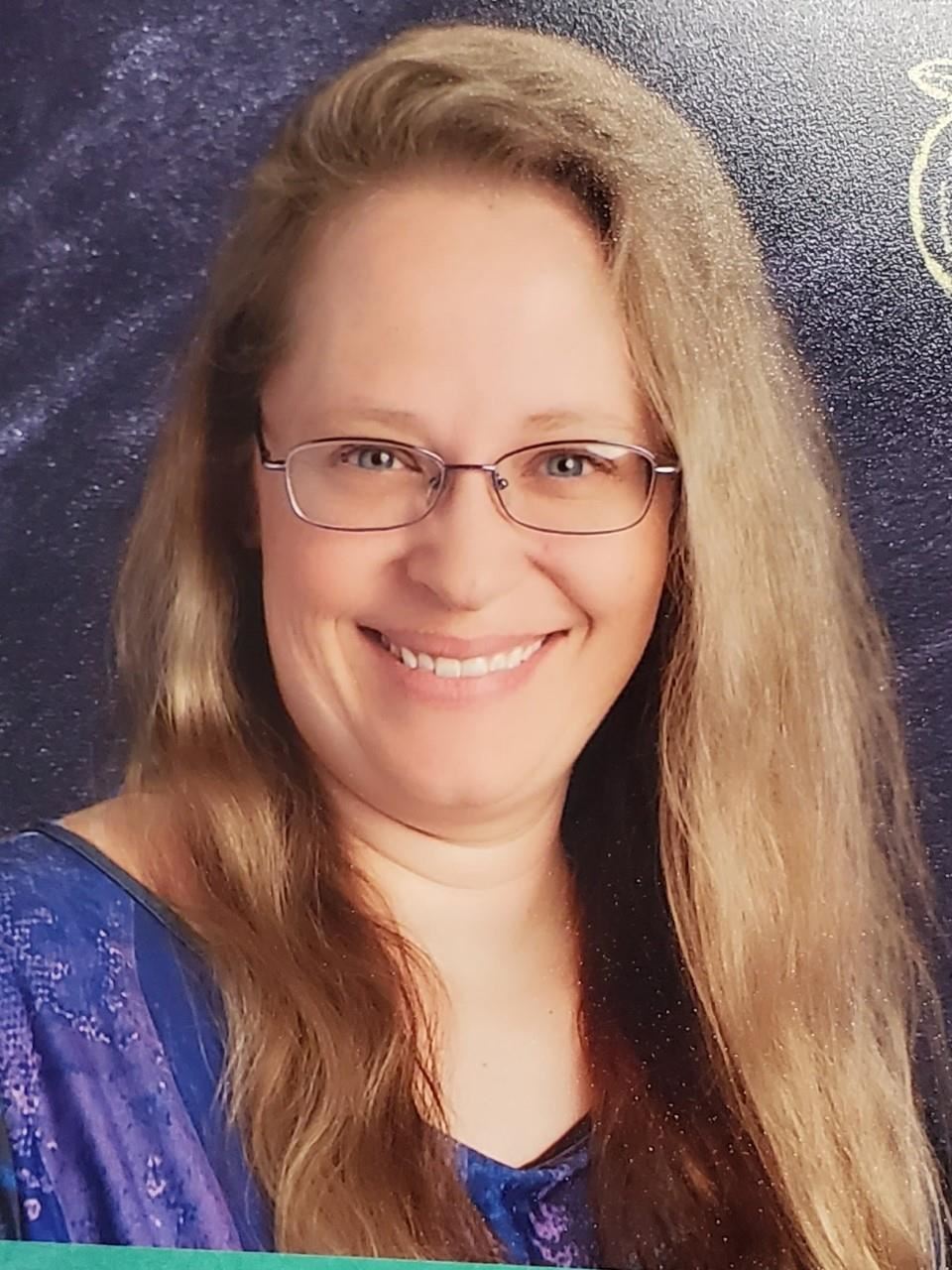 Phone: 469-752-7106
Email:
Degrees and Certifications:
Bachelor of Arts in English, Texas Christian University. 1996. Masters Degree in English, University of North Texas. 2001. Lifetime Teaching Certification in Secondary English (6-12) Gifted and Talented Endorsement ESL Endorsement
Mrs.

Laura Mullen

My philosophy of teaching: In order to inspire students to be successful, you have to take them from where they are and guide them to where you want them to be. My bag of tricks is saturated with humor, passion and empathy. Why? Because kids in middle school are afraid. Afraid to make a mistake, afraid to be different, and worried about how everything they do or say is being perceived by their peers. This game of school that we as educators play isn't important in their schema --- not as important as the world that they have defined. English essays, novels, and projects do not play a role in their hierarchy, but if I want it to, then I have to make an impression on them. If students know that you care, they are more willing to take those educational risks. Once you have mutual respect, students will at least try to do what you ask of them. To get there, I listen to their stories, take interest in their lives and try to keep my heart young enough to understand them. Once you forget what it is like to be a middle school student, it is harder to communicate in their language.

Educational Life:

I have been teaching in Plano ISD since 1997, and have taught at Renner Middle School, Schimelpfenig Middle School and Murphy Middle School. I have taught at every phase of Middle School English and currently serve at Murphy as 504 Coordinator, Academic Specialist, 8th Grade Team Leader, NJHS/NEHS Adviser, Poetry Slam coordinator, Lone Star Committee Adviser, and an AVID site team member. I keep myself busy outside of school with Community Theater, Boy Scouts (Merit Badge Counselor), Girl Scouts (Troop Leader and Cookie Mom), and church (VBS, AWANA and in the Elementary Ministry as a Large Group Leader).

Personal Life:

I have a wonderful husband who works as an Insurance Adjuster for Geico, and three beautiful kids. Kyle is a senior this year at Texas A&M majoring in Visualization (graphic design, game design, computer animation and audio/visual production). CJ is a junior at the University of North Texas and is into Historical strategy games and is majoring in history. Alyssa is a junior in high school who is involved in everything she can possibly be involved in, but focuses on Musical theater.