Teacher Mission Statement: To ensure that all students are well-rounded and are provided with the tools to adapt and have the choice to excel in the real-world.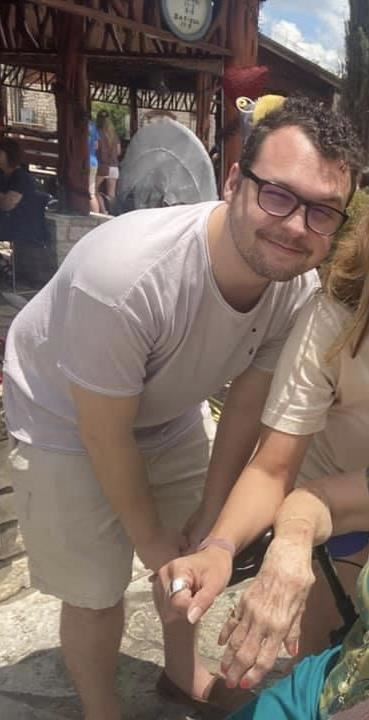 Phone:
Email:
Degrees and Certifications:
Mr.

Suess

Hello! I'm Mr. Suess (SEE-ss; IPA: sis)

I am a military brat who spent most of my time growing up in Texas and Georgia. I graduated from the University of North Texas with a degree in chemistry. With that being said, I am super excited about teaching chemistry and IPC this year!

In my free time, I like to write music, play video games, try to stay active, and explore new places.

My room is 2311.

My number is 469-752-7456.
Texas Science Olympiad Resources
Schedule:

1st - Chemistry

2nd - Connect

3rd - Chemistry

A LUNCH: 11:23 AM - 11:53 AM

4th - Chemistry

5th - Planning Period

6th - Integrated Physics and Chemistry

7th - Integrated Physics and Chemistry

8th - Integrated Physics and Chemistry
Tutorials:

Monday:

AM (8:15 - 8:45): None
PM (4:35 - 5:05): On-Level Chemistry

Tuesday:

AM (8:15 - 8:45): IPC
PM (4:35 - 5:05): IPC

Wednesday:

AM (8:15 - 8:45): On-Level Chemistry
PM (4:35 - 5:05): Science Olympiad Meetings

Thursday:

AM (8:15 - 8:45):

IPC: Teacher Request
OL Chem: Haug (Room 2314)

PM (4:35 - 5:05): Teacher Request

Friday:

AM (8:15 - 8:45): Teacher Request
PM (4:35 - 5:05): None