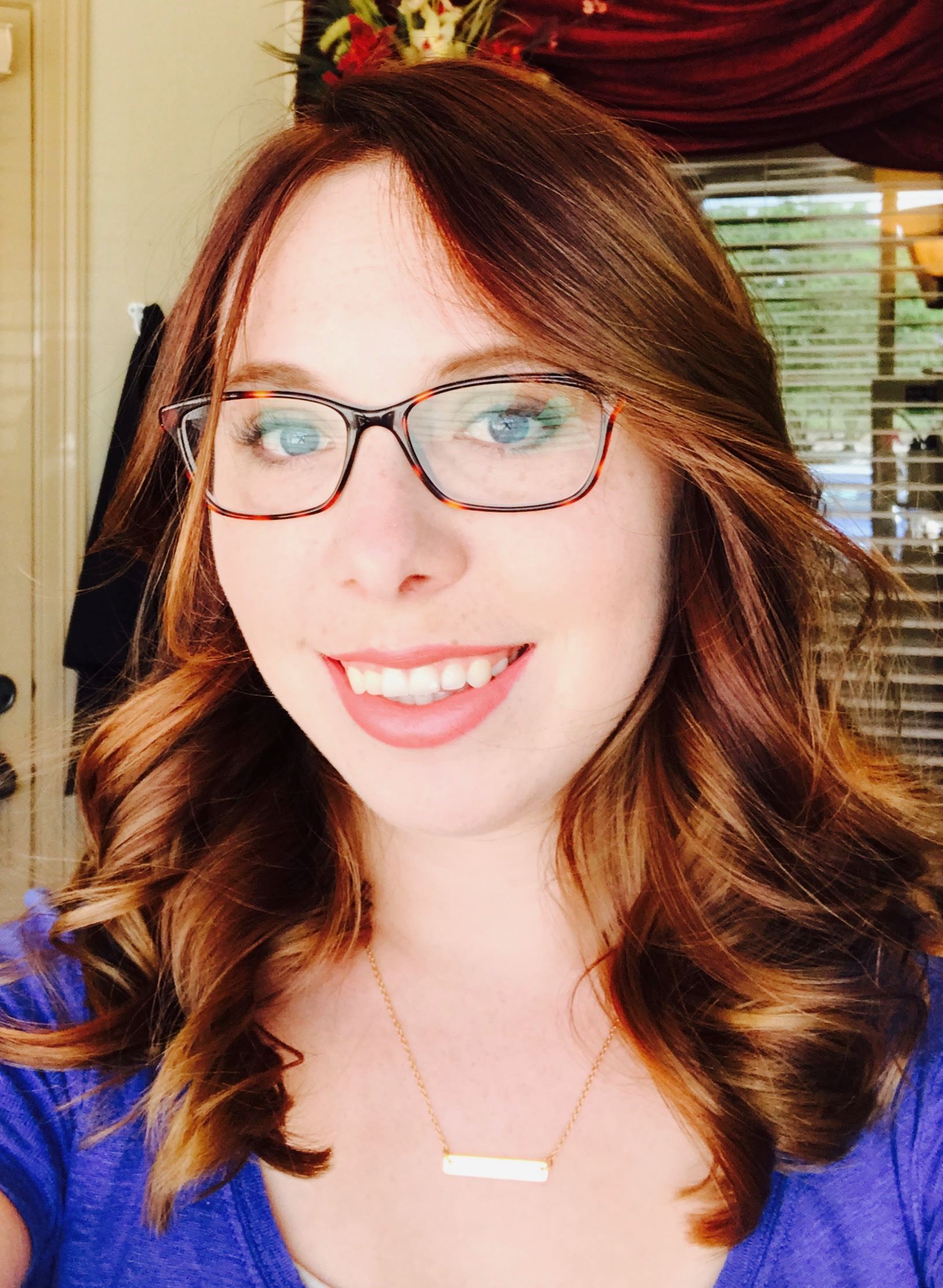 Phone: 469-752-7475
Email:
Degrees and Certifications:
BFA in Art Education minor in Art History EC-12 Certified Art Teacher
Mrs.

Anderson

Professional Life:

This is my 6th year at Jasper teaching Art. I teach 2D classes here and enjoy watching students experiment with media in new ways. I have a BFA in Art Education from the University of North Texas. My focuses of study have been Architecture, Advertising, Studio Art and Art History. I am one of the Art Club sponors for Jasper HS. You do not need to be in an art class to join Art Club. We welcome all art levels and crafters in Art Club.

Personal Life:

I am Married and have 2 pets. Husband: Michael, Dog:Leila, Cat:Brian. As for my own art, I focus on Painting and Metalsmithing. This past summer I have done a lot of work creating jewelry and painting.

I am excited to share my love of art with students and to foster their creativity in a safe environment! Welcome to Art!
Teacher Schedule

1st: Art 1:2D Design & Drawing

2nd: Art 1:2D Design & Drawing

3rd: Art 1:2D Design & Drawing

4th: Pre-AP Art 1:2D Design &Drawing

5th: Conference

6th: Pre-AP Art 2:2D Design &Drawing

7th: Pre-AP Art 2:2D Design &Drawing
Tutorials

Block Lunch: Monday - Wednesday A and B blocks

Before and After School: upon request

*I will be availble before school from 8:30-8:45 for questions and concerns (will need a perent note). Tutorials for art need to be at minimum 1/2 hour sessions.
Course Descriptions
Art 1: 2D Design and Drawing

In this course, students will be introduced to a variety of media, concepts and techniques. This will include elements and principles of design, sequential techniques with drawing, painting, printmaking, low-relief sculpture, ceramics and digital media. As an introductory course students practice skills, explore historical and cultural relevance, gain an understanding of creative expression and learn to respond and evaluate artwork through close observation using critical thinking.



Pre-AP Art 1: 2D Design and Drawing

This course allows the student the opportunity to learn how to work with a large variety of materials. The Pre-Advanced Placement Art 1 Curriculum follows the College Board directives of the Advanced Placement Studio requirements. This course provides learning opportunities for students beyond those available in regular Art 1 class by extending the state essential knowledge and skills through drawing, color study, painting, printmaking, technology, sculpture, and ceramics. Students also learn what will be expected of the for the AP Portfolio Examination.



Pre- AP Art 2: 2D Design and Drawing

This couse is designed to spiral and expand on the Art 1 and Pre-AP Art 1 curriculum. The Pre-AP Art 2 course work follows College Board outlines for Advanced Placement Studio Portfolios. Students will apply the elements and principles of art in all compositions to a greater proficiency than other Art 2 students as well as connect art history and criticism to those productions. Students will develop skills in drawing and color theory application beyond the average art 2 student as they continue reviewing requirements of the AP examination. Students extend learning throught higher expectations in painting, printmaking, technology, sculpture, and ceramics. This is an honors credit class recommended for students seriously looking at a visual arts career.