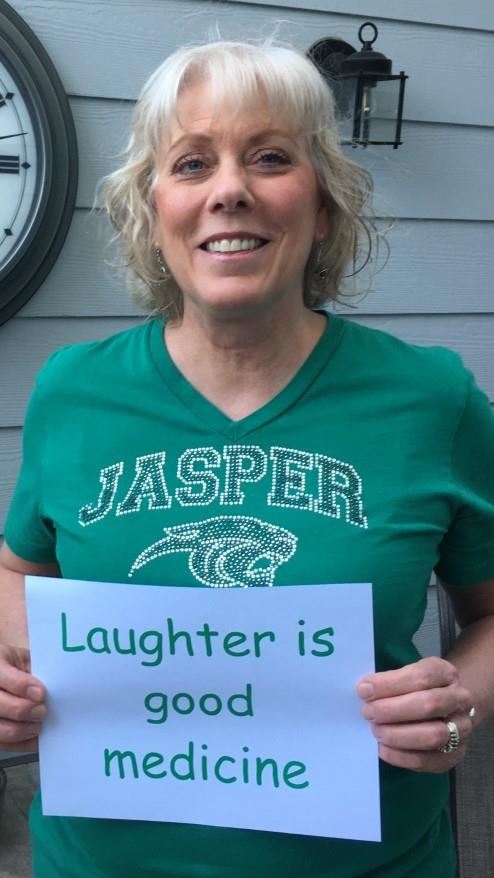 Phone:
Email:
Degrees and Certifications:
Dottie Jordan, RN

I have been a nurse for 42 years and am beginning my 15th year working for PISD. The health and safety of every person on campus is my priority. With COVID-19 at the forefront of our thinking, Jasper has a clinic operations plan that will allow any face-to-face learners to receive daily medicine, emergency medicine, implementation of any medical action plans, and emergency care as well as a separate area for those suspected of contagious illness. Do no hesitate to contact me for any health concerns, medicine drop off, or questions about our management of COVID-19. PISD has been planning for our return to school and has equiped me with the tools I need to do my job safely.
Clinic is open 8:30 am until 4:30 pm daily.

Lunch from 11:45 until 12:30 (4th period). I am available for medical emergencies during fourth period if needed.

If you need to drop off daily or emergency medicine, please contact me at dottie.jordan@pisd.edu to schedule an appointment. Any medication forms or action plans may be scanned and sent to the same email address.