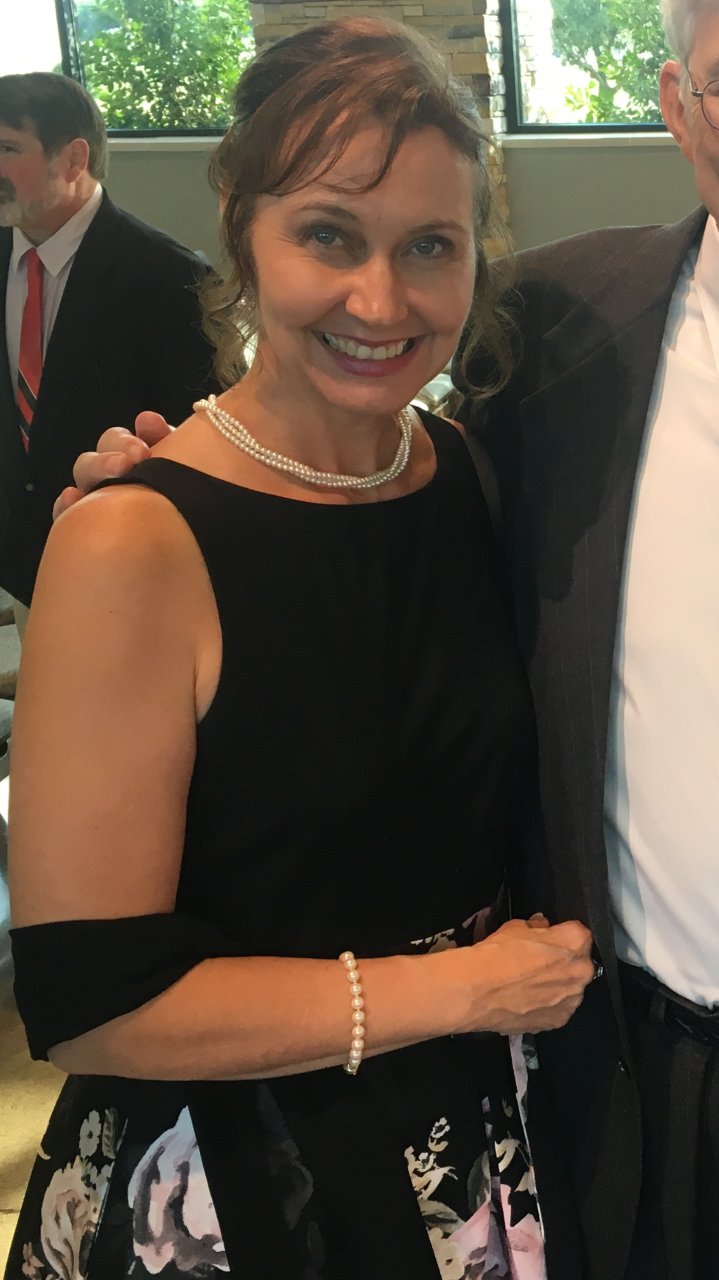 Phone: 469-752-9635
Email:
Degrees and Certifications:
B.S. Lipscomb University M.Ed. Peabody College of Vanderbilt University
Mrs.

Valerie Reidling

2023-2024 marks my 31st year teaching English.

I grew up in Illinois, earned my undergraduate and Masters' degrees in Tennessee, and moved to Dallas, Texas as fast as I could to begin my teaching career in 1991.

My husband David and I will have been married 32 years this December. He retired from the Dallas County Adult Probation Dept. seven years ago. Our 28-year-old son, Coleman, and his wife Louise live in Alpine, Texas, and became parents to Henry Perry Reidling, last summer, so now I am Vivi! We are very proud of Coleman and his career choice as a pastor after earning his M. Div. from Truett Seminary at Baylor University in May 2020.

Our 23-year-old daughter Audrey graduated with a Bachelor of Music in Vocal Performance from West Texas A&M in May of 2022. She has spent two summers performing in "Texas--an Outdoor Musical" in Palo Duro Canyon and currently is a Voice Teacher to several middle schools in PISD.

Raising our children together in Plano all these years has been one of my greatest joys, and I have reached a nice balance for decades between motherhood, teaching secondary English, along with being involved in chauffering to practices for football, drill team, Boy Scouts, and choir performances on a continual basis!

Other than grading essays and preparing for classes, I do find time to enjoy aerobics, to watch the Dallas Mavericks' and the Dallas Cowboys' games, as well as to keep up with my favorite college basketball and football teams' games and to go out to eat with family, church friends, and my English Dept. colleagues. Now that I am Vivi to our 1-year-old grandson Henry, I am sure some of my weekends and time away from school will be spent hugging on this precious little soul.
1st Period: AP English Lit IV

2nd Period: AP English Lit IV

3rd Period: English III

4th Period: English III

5th Period: English III

6th Period: Planning/Conference Period

7th Period: English III
I will be available after school on Tuesdays and Thursdays (4:15-4:45).

Students can always e-mail me to let me know another time that a tutorial might be better for their schedule.