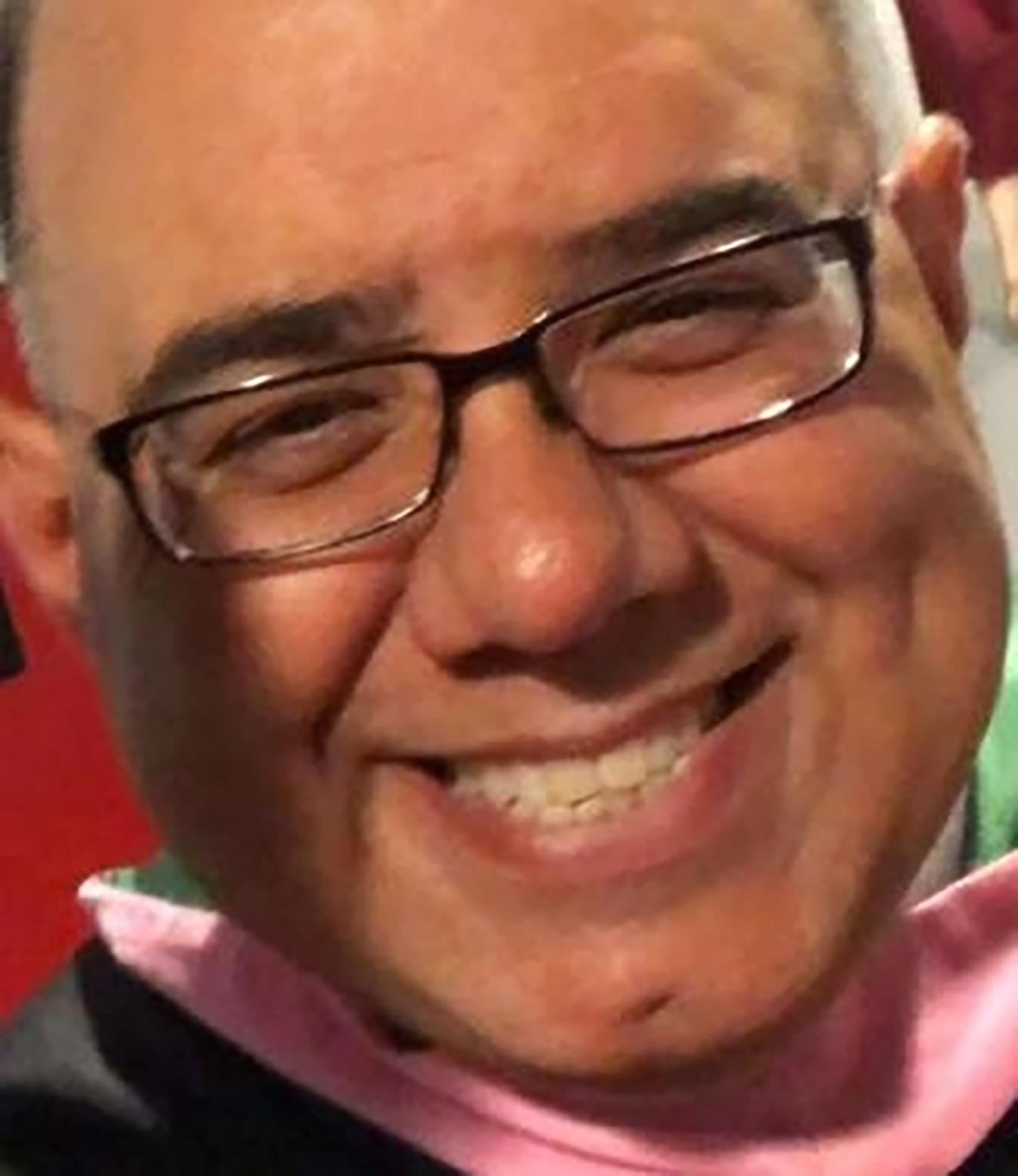 Phone:
Email:
Degrees and Certifications:
Michael Anthony Hernandez

Michael A. Hernandez is the Associate Director of Bands and Percussion Coordinator for the Plano Senior High School Cluster in Plano, Texas, and formerly, a founder and Operations Executive for the north Texas based percussion-publishing company, Drop6 Media, Inc.

An alumnus of the University of North Texas in Denton, Texas, Michael served as adjunct percussion faculty at Baylor University with the Golden Wave Band from 1999-2003, and in 2018 completed 26 years in music education with 22 of those years association with Plano Senior High School.

As a professional musician, he has performed with the Dallas Winds, the Allen Symphony, and the Richardson Symphony in addition to freelance work in the North Texas Metroplex. Michael was a member of the Desperadoes Steel Drum Band and the Serenaders Traditional Steel Drum Band in Trinidad and Tobago and is presently a member of the DFW-based Panhandlers Steel Drum Band. His marching percussion experiences include the Sky Ryders Drum and Bugle Corps, the Phantom Regiment Drum and Bugle Corps and the University of North Texas Drumline. Hernandez is the author of "Beats-A Drum Method," co-author of the exercise book series: "Listen In" and composer/arranger of several percussion ensembles published through Drop6 Media, Inc.

As the Plano Senior High School Associate Director of Bands, Michael conducts the Plano Symphonic Band (Non-Varsity) and the Plano Concert 2 Band (Sub Non-Varsity B). Hernandez also served as the director of the inaugural Plano Jazz Ensemble 2 in 2016. Michael's Wind Bands have been touted as being "some of the most musical performing groups in Texas."

Hernandez has coordinated the Plano Percussion Program from 1992-1999 and 2003-present. With Plano, Michael has developed a recognized, multi-faceted percussion program. The versatility of the percussion program includes concert and orchestral percussion, the Plano Middle School Drumline, the PanCats Steel Drum Band, PanRagga Pan 'Round the Neck Band, Off-Season Drum Lab, Afro-Cuban studies and ensemble, Samba Band, Tabla Ensemble, Toolkit Sonnet Drumset Ensemble, and since 2000, the very unique Plano Percussion Parent Ensemble. In addition to teaching responsibilities, Michael helped start the Plano Drumline Competition (PdlC) in 1992 and has developed the PdlC since into the longest running and one of the most respected events of its kind in the state of Texas.

Michael is well respected in the percussion idiom and in demand as a percussion instructor, drumline show designer, arranger, adjudicator and has served as percussion consultant with award winning band programs in the North Texas area, including Lake Highlands, North Mesquite, Trinity, Colleyville Heritage, and the University of Texas at Arlington. He serves as coordinator of the nationally acclaimed University of North Texas Marching Percussion Camp and formally hosted the Leigh Howard Stevens High School Summer Marimba Seminar in Plano, Tx.

He credits his music pedagogy to his many influential teachers and mentors including Dr. Robert Schietroma, Dr. Daryl Ramsey, Dr. Robert Winslow, Maestro Ansel Brusilow, Mr. Scott Mason, Dr. Jack Delaney, Mr. Marty Hurley, Dr. John Wooton, Mr. Mark Wessels, Mr. Jeff Grogan, Mr. Al Corley, Mr. James Hannah, Mr. Jeremy Kondrat, and Mrs. Kimberly Hernandez.

Hernandez' professional affiliations include American Federation of Musicians, Percussive Arts Society, The National Band Association, and Texas Music Educators Association. He is a charter member of the Malletech Master Educator Group. In addition, Michael maintains an active schedule as a freelance graphic artist with his company, DrYouSophisticatedCool (DYSC).

He resides in Plano, Texas with his wife, Kimberly (McMillan MS Band Director, Wylie, Tx) and their Texas Tech Red Raider son, Anthony.