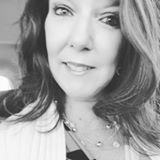 Phone: 214-299-8026
Email:
Degrees and Certifications:
Bachelor degree in Information Systems and Quantitative studies Abilene Christian University  
Ms.

Lisa McLeroy

Welcome! This is my 2nd year traveling between Clark High School and Plano Senior High School. I am the only Deaf teacher at Clark HS but we do have some Deaf students at PSHS campus! My native first language is ASL and my second language is English. After graduating from Abilene Christian University in 1990, I decided to pursue my career in the hotel industry field. It was after 20 years, I was forced to change my career. I decided to pursue becoming an American Sign Language teacher because I have always wanted to inspire & teach hearing people learn sign language and understand our Deaf culture. I have taught at a private school prior to joining PISD in 2010 and this is my 9th year.

When I am not teaching, I am a co-chairperson for the Texas ASL educators. During the previous year, our wonderful 10 committees would get together to plan the workshop. We just recently had our workshop in Denton, TX during the last week of July 22-24, 2019. I am excited that we had approximately 88 people who came from all over the state of Texas. We are expecting that our number of attendees will continue to grow every year. We provide professional developments, resources, and teaching tools that they need. If you are interested to learn more about it, please visit www.texasasleducators.com.

I am beyond excited and looking forward to a great year! Thank you for allowing me to teach your child the beautiful language and our culture.

As long as we have Deaf people on earth, we will have signs... our beautiful sign language is the noblest gift God has given to Deaf people. -George William Veditz, 1913
Teacher Schedule
1st Period - ASL 2

2nd Period - ASL 2

3rd Period - ASL 2

4th Period - Conference/Travel to PSHS

5th Period - ASL 2

6th Period - ASL 3

7th Period - ASL 3
Tutorial Schedule
Wednesdays 8:15 - 8:50 am (at Clark HS)

Tuesdays 4:20 - 5:00 pm (at Plano Senior HS)

Student may schedule tutorial with me by other arrangements.