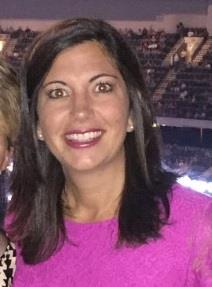 Phone:
Email:
Degrees and Certifications:
Mrs.

Madi Jacob

My name is Madi Jacob and I teach Health Science courses at both Vines High School and Plano Senior High. This is my 7th year working for PISD, but my 17th year of teaching. I am a nationally certified Athletic Trainer with over 20 years of clinical experience. I also hold a Masters in Biblical Studies from Dallas Theological Seminary. My husband and I have 3 children and they all attend PISD schools. I LOVE my job and I love getting to know my students and building relationships with them!

Health Science Theory Course Description:

HST provides students with the health science education they need as they begin exploring potential healthcare careers and practicing procedures they will execute on the job. The text covers the academic, professional, and soft skills students will need to succeed in a healthcare career. Coverage of medical math, communication skills, anatomy and physiology, and medical terminology allows students to build a strong academic foundation. Students also learn about the healthcare industry today, careers available in each of the five pathways of the Health Science Career Cluster, and strategies for finding and maintaining a job in healthcare. Hands-on healthcare procedures are included to introduce students to the basic practical skills they will use as healthcare professionals.

Health Science Theory is a full-year course and is the PREREQUISISTE course to apply for the Clinicals program at Plano SR. The class is a combination of academics and hands-on skills. Students will be CPR certified through American Heart Association. Successful completion of this course will give the student ½ elective credit and ½ health credit needed for graduation.

Medical Terminology Course Description:

MT is a one-semester course that provides health science students with a consistent, logical approach to building a strong medical vocabulary. Using a step-by-step approach, students are introduced to the anatomy and physiology of the body systems and the corresponding medical terms related to them. For each body system, broad coverage of anatomy, physiology, pathology, diagnostic procedures, treatment procedures, and pharmacology is provided.

It is a great course to take, but NOT a prerequisite to applying to the Clinicals program. It is a full year of content taught in one semester, so it is fast-paced! Upon completion of the semester, students will receive a FULL elective credit towards graduation.
Tutorial Schedule
Due to my unique schedule of moving campuses each day, tutorial sessions are set up by appointment.
Teacher Schedule for 2022-2023:
1st period: Health Science Theory (Vines)

2nd period: Health Science Theory (Vines)

3rd period: Medical Terminology (Vines, Fall)

3rd period: Principles of Health Science (Vines, Spring)

5th period: Medical Terminology (Plano Senior)

6th period: Health Science Theory (Plano Senior)

7th period: Health Science Theory (Plano Senior)