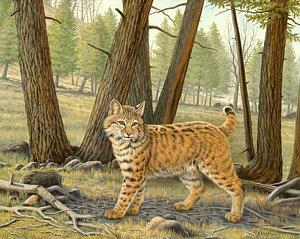 Phone: (469) 752-8594
Email:
Degrees and Certifications:
• Bachelor of Science in Wildlife & Fisheries Sciences, Texas A&M University • Master of Science in Agriculture & Natural Resource Sciences, Tarleton State University
Ms.

Hopkins

Howdy! Welcome to my faculty page!

My name is Melissa Hopkins and I am proud to call Otto Middle School my new home. I was born and raised in San Antonio, TX, but am excited to be living in the Metroplex! After graduating from high school I obtained my Bachelor's in Wildlife and Fisheries Sciences from Texas A&M University and then my Master's in Agriculture and Natural Resource Science from Tarleton State University. I was a graduate teaching assistant while at Tarleton and really enjoyed my time in the Wildlife, Sustainability, and Ecosystem Sciences department. I've also worked as a wildlife intern with Texas Parks and Wildlife, and participated in study abroads to both Southern Africa and the Caribbean.

My purpose as an educator is to foster a love for lifelong learning in all of my students, create a safe and engaging classroom environment, encourage positive collaboration between peers, and ultimately make a difference in the lives of the children that I teach.

When I'm not teaching, I love to hike with my adventure buddy, Buck (my blue heeler/border collie mix), mainly because I enjoy being outside in nature in my spare time. I also enjoy birding in the local parks and nature preserves, as well as reading fiction novels and watching TedTalks.
Class Schedule
1st Period: Science 7H (8:25 - 9:12 AM)

2nd Period: Science 7H (9:16 - 10:03 AM)

3rd Period: Conference

Bobcat Academy (10:58 - 11:28 AM)

4th Period: Science 6 (11:28 AM - 11:58 AM; 12:28 - 12:58 PM)

Lunch (11:58 - 12:28 PM)

5th Period: Science 7H (1:02 - 1:49 PM)

6th Period: Science 6 (1:53 - 2:40 PM)

7th Period: Science 6 (2:44 - 3:30 PM)
Tutorial Schedule
Mondays: 7:45 - 8:15 AM

Tuesdays: 3:30 - 4:00 PM

Wednesdays: 7:45 - 8:15 AM

Thursdays: 3:30 - 4:00 PM

Students will need to join my 'Tutorial' Google Classroom. The classroom code and information on how to join is available on students' main Science Class Google Classroom.

I will be able to set up individual or small group tutorials by appointment in the near future.