Return to Headlines
August 16, 2022 - Administrative Appointments
August 16, 2022
At the August 16 work session, the Plano ISD Board of Trustees welcomed the following new administrative appointments for the 2022-23 school year.
Andrew Ochoa, Director of Student Records
Andrew has served Socorro ISD for the past 11 years in various capacities, such as Student information System (SIS) Administrator and Team Leader for PEIMS. In his new role, Andrew will oversee the collection and reporting of District PEIMS data and support and manage student data across enterprise student systems and applications.

Andrew Ochoa with friend Lana Gomez
Tracy Martin, Director of Business Systems
Tracy has served Plano ISD for 17 years in several capacities, such as Sr. Systems Analyst and Systems Specialists. In her new role, Tracy will manage and support business systems, data, and processes across enterprise systems and applications.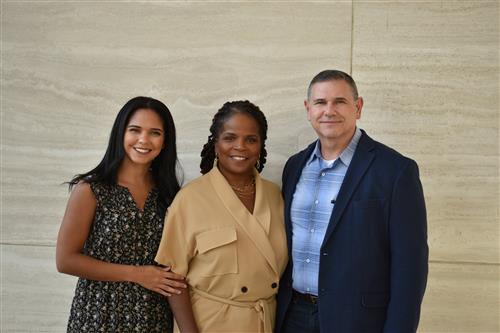 Tracy Martin (Center) with her husband Morris and their daughter
Brittnea Ussery, Senior Executive Director for the Plano ISD Education Foundation
Brittnea has spent the last 8 years at Plano ISD in the Communications Department as a Coordinator for Special Projects and Events and as an Assistant Director for Communications, Community Engagement and Events.

Brittnea Ussery (Center) with her husband Chris and mother Camille
Dr. Phillip Morgan, Director of Fine Arts
Dr. Morgan has served in education for the last 18 years, beginning as a theater arts, speech and debate teacher and then as the Director of Fine Arts in Waco ISD, Goose Creek Consolidated ISD and, most recently, in Waxahachie ISD.

Dr. Phillip Morgan (left) with his wife Angela and their daughter
Kevin Keating, Chief of Safety and Security Operations
Kevin has served as a Coordinator in the Safety and Security Department previously. He is a retired law lieutenant from the New York City Police Department. He worked in the City of Dallas prior to joining Plano ISD in 2019. Kevin is excited about bringing his prior experience in law enforcement and continuing to do incredibly important work that makes a difference to others.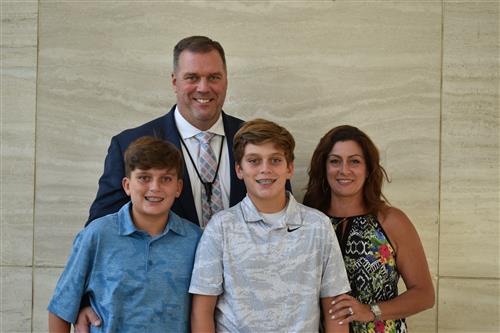 Kevin Keating (back) with wife Diana and their two sons
Mandi Murphy, Director of Emergency Management and Safe Schools
She is joining Plano ISD from Fort Worth ISD, where she served as a Principal in both elementary and secondary schools. Prior to FWISD, Mandi spent 14 years in Argyle ISD as a SPED teacher, coach, assistant principal and principal. She is currently pursuing her doctorate in Educational Leadership at Dallas Baptist University.
Dr. Kristin Hebert, Director of Secondary Academic Services
Dr. Hebert is joining Academic Services most recently from Anna ISD, where she served as the Director of Strategic Initiatives and Gifted Education. Kristin served 7 years as the Assistant Director of Teaching and Learning and worked with and networked with 130 district leaders across the state. Prior to that, she served as a middle school assistant principal and principal in two different districts in Texas, and she was also a middle school teacher. Dr. Hebert is a product of Plano ISD- she was a student at Shepard Elementary School, Wilson Middle School, Vines High School, and a graduate of Plano Senior High School.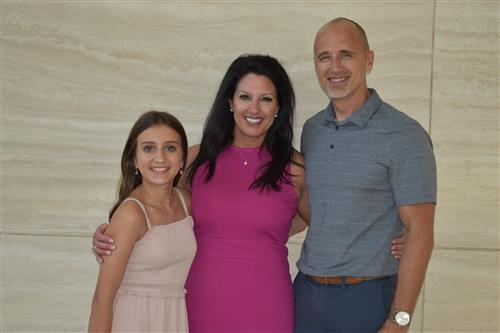 Dr. Kristin Hebert (Center) with her husband Cory and their daughter
Mackenzie Casall, Executive Director for Student Support Services
Mackenzie is an experienced Special Education Administrator with 22 years of experience. She joined the Plano ISD team last year as a Director of Special Education. Before that, she served as the Director of Special Education in Duncanville, a Coordinating Principal and Special Education Coordinator in Irving ISD, an Educational Diagnostician in DeSoto ISD, and a Special Education Teacher in Garland ISD. She holds master's degrees in both Educational Administration and Special Education from the University of North Texas.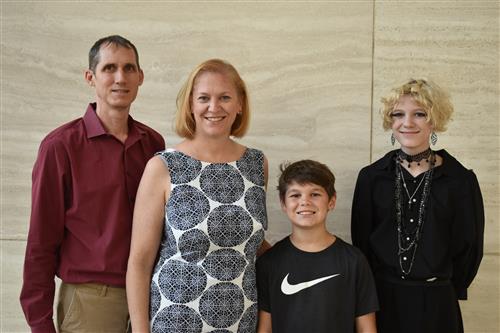 Mackenzie Casall (second left) with her husband John and their two children
Dr. Kristyn Edney, Executive Director for Counseling & CCMR
Dr. Edney is a veteran administrator currently serving as the Director of Counseling Services in Plano ISD, which she began in 2021. She has served as a Director of College and Career Readiness & Success for Dallas County Promise, an Advanced Academics Administrator and high school teacher for Garland ISD, and a Principal & Dean of Instruction at Richland Collegiate High School in Dallas. She earned her bachelor of arts, master of science, and doctor of education degrees from Texas A&M.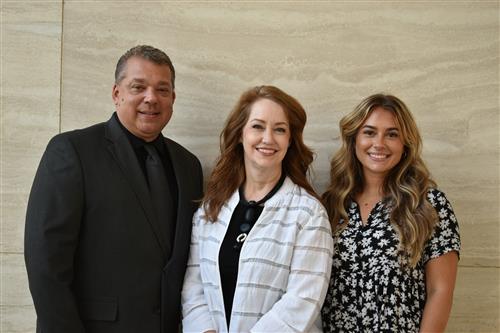 Dr. Kristyn Edney (center) with her husband Douglas and their daughter
Ryan Steele, Executive Director of School Leadership & Innovation
Ryan has served in Plano for the last 18 years as a teacher and principal. He taught 5th grade at Stinson Elementary and 6th grade ELAR/PACE at Murphy Middle School prior to becoming an Administrative Intern at Haggard Middle School. Ryan was an assistant principal at Christie Elementary and later became the principal there. He later moved to serve the Mathews Elementary community as principal. Ryan holds a Bachelor's degree from Eastern Washington University in Reading (minor is SPED) and two Masters degrees in Teacher Leadership and Educational Administration from Lamar University.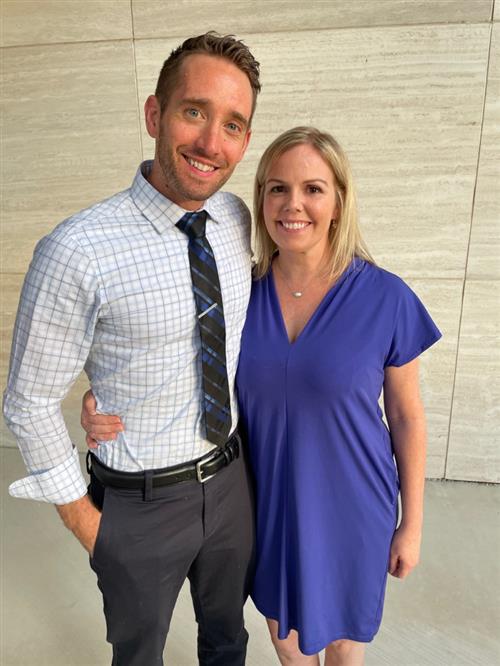 Ryan Steele (left) and his wife Julie