PISD Mobile App
Download the PISD Mobile App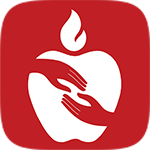 • View student grades and attendance
• Access school and staff info
• View news stories
• Receive important alerts
• View calendar info

Getting Started

How to Download the PLANO ISD App

Go to the App Store or Google Play
Search "PLANO ISD"
Select 'Get' and then 'Install'
You will need to know your apple or google account password
After it has installed select 'Open'
You have now downloaded the app

How to Customize Your News Feed

Select the 'News' icon
By default you will see all the district level news feeds
Select the 'Gear/Sliders' in the upper right hand corner
Select which school(s) you wish to follow
Choose which type of news you want to follow
Select 'Back' and then 'Done'

Now your customized selection will display in your News Section

How to Customize Your Calendar Feed

Select the 'Calendar' icon
Select the 'Gear/Sliders' in the upper right-hand corner
Select which school(s) you wish to follow
Select "Done"
Your App is now customized

How to Set up Push Notifications

Open the App
Click on the "Alerts" Icon
You will see "Alerts" and "Inbox"
Your "Inbox" contains any messages you have received through our new PISD Mobile App
Alerts are push notifications that pop-up on your phone
To set-up an alert select the "Gear" or "Sliders" in the upper right-hand corner.
You can set up alerts for:

Any time a new message is sent
When you child's class grades drop below a certain threshold
When your child's assignment grade drops below a certain threshold
When your child's grade has been updated by the teacher

To set a threshold select an alert topic
Change "Off" to "On"
Then pick your threshold
It's that easy

Log In to View Student Data

Log In to View Grades, Assignments, Attendance, Lunch Balance

The Plano ISD App allows you to view your child's grades, assignments, attendance, and cafeteria balance.

Grades, assignments, attendance, and cafeteria balances are pulled nightly from Parent Portal Gradebook. Information can be up to 24 hr behind what you can see on Parent Portal. If you have any questions about the information displayed please log into Parent Portal to view grades.

Select the Log In icon
You will need to enter your Parent Portal login credentials. If you don't know your login information, visit https://parentportal.pisd.edu/ to and use the 'Reset Password' link. If you do not have a parent portal account, click the 'Create New Registration' link.
Once you are logged in you will see your child's picture or picture placeholder and name displayed.
Click on your child's picture
To view grades click on "Classes". You will see the grades on the right hand side
To view specific assignments and grades for those assignments, select a class.
Enjoy the app

FAQ

Q: Why does the data in the app not match what I see in Parent Portal Gradebook Access?
A: Parent Portal contains live, up-to-the-minute information. The app receives a nightly "dump" of data and presents a snapshot of your student's information as of the previous day. This delay accounts for the occasional discrepancy of information. However, whenever there is a discrepancy, Pinnacle Gradebook always trumps the app.

Q: If my contact information is incorrect what do I do?
A: Your contact information is pulled from the PISD Parent Portal. You will need to login to Parent Portal and make any changes.

Q: I want my other family members to receive notifications too, can I add their information?
A: Yes, simply login to the system (either online of in the app) and click the icon with your name (on the last page). Click the pencil in the upper right hand corner and add the appropriate phone, SMS/text number(s) and/or email address(es).

Q: Why can I only view my information not my spouses?
A: When you login to the app you will see any guardians listed for each child, but you will only see detailed information for the parent who is logged in. If you and your spouse share a login username and password, then you will only see the parent whose account that login is associated with. Every parent should be using their own account.

Q: Why don't I see my child's grades/assignments?
A: Grades and assignments are pulled from the PISD Gradebook. If your child's grades or assignments are not posted in the Pinnacle Gradebook, then they will not be available in the app at this time. Please check with your child's teacher to discuss when assignments and grades will be posted.

Q: Can I access lunch menus on the app?
A: Yes. Simply click the menus icon and browse for a school and menu.
info_outline App Known Issues
PayPAMS Payments

PayPAMS Payments cannot be made through the app: You cannot make a PayPams payment through the app. You must open PayPams in your browser to make a payment.

Grade & Assignment Update Alerts

Grade & Assignment Update Alerts: The app is delivering numerous inaccurate Grade & Assigment Alerts. The district is working to resolve the problem. Thank you for your patience during the app beta testing.