Return to Headlines
2 Seniors Named in Regeneron Science Talent Search Top 300
January 20, 2023
On January 10, the Society for Science & the Public announced the 2023 top 300 scholars in the 82nd Regeneron Science Talent Search. These scholars were selected from 1,900+ applications received from 627 high schools across 48 states, Washington, D.C., Puerto Rico, and four other countries.
Two Plano ISD high school seniors were named to the Top 300. Their schools will be awarded $2,000 each. On January 20, 40 of the 300 scholars will be named Regeneron Science Talent Search finalists. From March 10-16, all 40 finalists will compete for more than $1.8 million in awards provided by Regeneron. Congratulations to: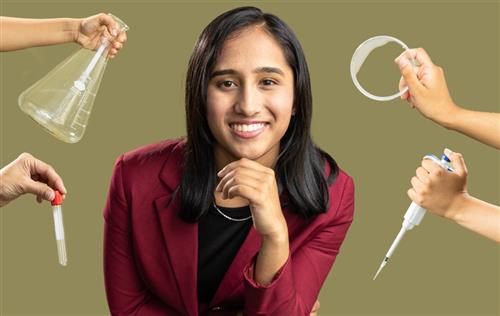 Shriya Bhat, Plano East Senior High School. Photo by Kathy Tran.
Shriya Bhat, Plano East Senior High School, "Cloning and Mutagenesis of the ampC Gene Encoding for β–lactamase in Pseudomonas aeruginosa To Identify Potential Allosteric Binding Sites."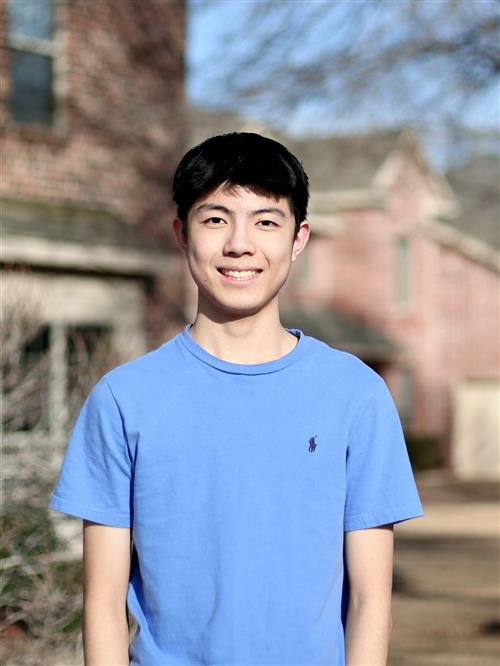 Brian Zhou, Plano West Senior High School.
Brian Zhou, Plano West Senior High School, "The Use of Social Media To Increase Vaccine Uptake: An Analysis of the Impact of the CDC's COVID-19 Vaccine Communication on Twitter"
Scholars were chosen based on their outstanding research, leadership skills, community involvement, commitment to academics, creativity in asking scientific questions and exceptional promise as STEM leaders. This year's scholars are a diverse group of students from 194 American and international high schools in 35 states and China.
The Regeneron Science Talent Search (Regeneron STS), a program of the Society for Science since 1942, is the nation's most prestigious science and math competition for high school seniors. Alumni of STS have made extraordinary contributions to science and hold more than 100 of the world's most distinguished science and math honors, including the Nobel Prize and the National Medal of Science. Each year, 300 Regeneron STS scholars and their schools are recognized. From that select pool of scholars, 40 student finalists are invited to participate in final judging, display their work to the public, meet with notable scientists and compete for awards, including the top award of $250,000.
The Regeneron Science Talent Search provides students with a national stage to present original research and celebrates the hard work and novel discoveries of young scientists who are bringing a fresh perspective to significant global challenges. Program alumni include recipients of the world's most coveted science and math honors, including 13 Nobel Prizes, 11 National Medals of Science, six Breakthrough Prizes, 22 MacArthur Foundation Fellowships and two Fields Medals. This year, research projects cover topics from analyzing the impact of the Russia-Ukraine war, to developing eco-friendly biofuel, and improving methods used to detect diseases and neurological disorders such as Alzheimer's, bladder cancer, monkeypox, autism and more.
The top 40 finalists will be announced on January 24, 2023.