Return to Headlines
May 8, 2018 - 2018 Presidential Scholar Katherine Lei, Plano Senior High School
On May 8, U.S. Secretary of Education Betsy DeVos announced the 54th class of Presidential Scholars. Katherine Lei from Plano Senior High School has been named as one of the 161 top-level students from across the country to join this elite group. The White House Commission on Presidential Scholars selects scholars annually based on their academic success, artistic excellence, essays, school evaluations and transcripts, as well as evidence of community service, leadership and demonstrated commitment to high ideals. U.S. Presidential Scholars attend the National Recognition Program and receive an expense paid trip to Washington, D.C., to meet with government officials, educators and other accomplished people. To commemorate their achievement, the scholars are awarded the U.S. Presidential Scholars medallion at a ceremony sponsored by the White House. The 2018 ceremony takes place on June 24.
2018 Scholar Candidates
Annually almost 4,000 students are selected as candidates for the award. Application is by invitation only; therefore, students may not apply individually to the program, nor may their schools nominate them. The 2018 Presidential Scholar candidates from Plano ISD for 2018 are:
Andrew T. Chai, Plano West Senior High School
Zoie Fan, Plano West Senior High School
Richard W. Guo, Plano West Senior High School
Nauman J. Hussain, Plano West Senior High School
Jason J. Kim, Plano West Senior High School
Katherine Lei, Plano Senior High School
Michael Ma, Plano West Senior High School
Usaid Malik, Plano ISD Academy High School
Ishaan Mehta, Plano West Senior High School
Kshitij Sachan, Plano East Senior High School
Gauree Srinivasan, Plano West Senior High School
2018 Presidential Scholar Katherine Lei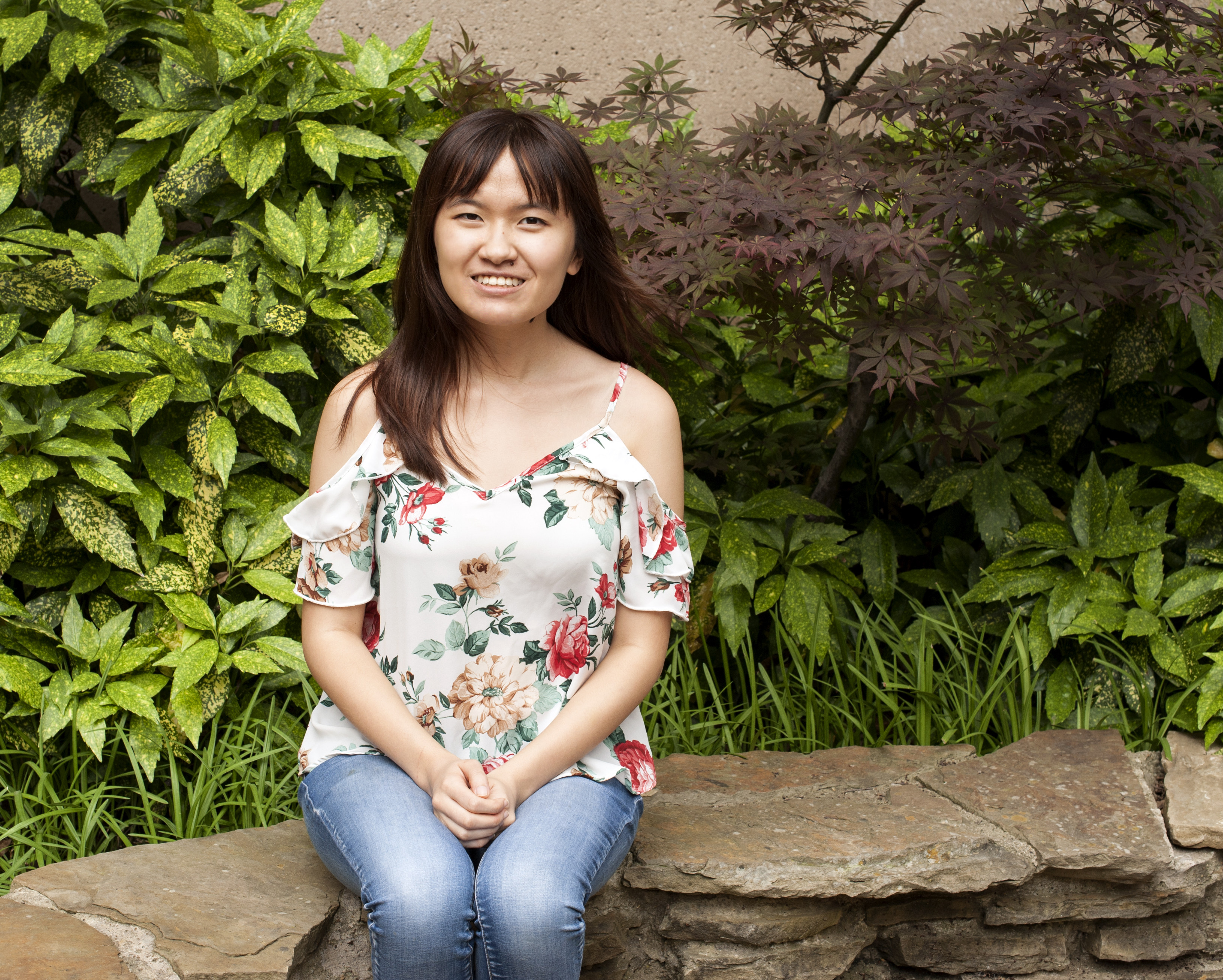 Katherine Lei is the daughter of Yong Wang, mother, and Dr. Lei Lei, father. Her parents attended Wuhan University in Wuhan, Hubei, People's Republic of China and immigrated to the United States after college. Both parents were student activists in China during the time of the Tiananmen Square protests. Nearly a million people were assembling in the square when the protests were forcibly suppressed after marital law was declared during what became known in the West as the Tianamen Square Massacre. Katherine's parents, active in protests against censorship, were blacklisted by the Chinese government and began their eventual journey to the United States. Katherine's essay regarding her family's experience, the consequence of speaking out during turbulent times, and its effect on their lives and subsequently her own is a powerful story to tell. She said that she strongly believes in "inspired activism." Katherine said her parents' example has been important to her. "I am not afraid to use my voice," she said.
Katherine began her educational journey at Gulledge Elementary attending kindergarten. Her family move to Arizona during her elementary school years, returning to Plano ISD in seventh grade. She attended Haggard Middle School, Vines High School, and she will graduate from Plano Senior High School in 2018. Beyond her academic talents, Katherine credits her years helping to care for her younger sister, now at Schimelpfenig Middle School, with developing a sense of responsibility which has helped her succeed.
Katherine enjoys the visual arts, watercolor painting in particular, but has not been able to fit her passion for art into her busy academic schedule. She said that art is something she will look forward to exploring in college. She plans to attend Amherst College located in Amherst, Massachusetts and major in neuroscience and economics. Two summer internships at the University of Texas Dallas (UTD) under Dr. Ted Price (associate professor and program head of neuroscience) have expanded her interests in neuroscience. "There is a lot we don't know about the brain," she said. Coming from a family of scientists, her mother researches skin cancers at UT Southwestern and her father is a research biologist at the University of New England, science seems a good fit for her career goals. Economics is also an area of interest, so she is leaving her options somewhat open regarding her major.
Three Plano ISD teachers standout for Katherine. Her Vines High School ninth grade human geography teacher, Kevin Barker, is one of them. He said, "I remember Katherine as a ninth grader in my human geography class, she was not there just to excel academically. She was there to learn and was continuously expressing her genuine excitement about her growing understanding of the world. She had a world view unique to her age group and the thinking skillset needed to back up her strong opinions."
Her AP macro economics teacher at Plano Senior High, Kevin Magavern, is another standout teacher who remembers Katherine as, "always one of the most disciplined thinkers in my class. She excelled in analytical rigor. Her cohort respected her for her clarity of thought and benefited from her example."
Katherine nominated Shannon Reczek, physics teacher at Plano Senior High, as a distinguished teacher as part of her Presidential Scholar application process. Ms. Reczek is also the sponsor and coach of the Plano Senior High Academic Decathlon (AcDec) team. Katherine has been an active part of AcDec for both of her years at Plano Senior High. Katherine mentioned the many hours of preparation time required for AcDec and how she initially thought she couldn't fit it into her already busy schedule, and at first, she actually wanted to quit the team. "Ms. Reczek taught me to never underestimate myself. She was supportive, helped build my confidence and was like my "team mom."
Ms. Reczek has this to say about Katherine, "I am so honored to be named by Katherine as her most influential teacher. It has truly been a pleasure to work with Katherine on a daily basis over the past two years. She is such an impressive young lady. Katherine's independence, academic ability, and public speaking skills combined with good old fashioned common sense are rare qualities to see in a young lady of 16 [now 18] years old. I recall talking with Katherine as I escorted the Academic Decathlon team to an event at the regional competition and being so impressed with her poise and clear determination that I suggested she could possibly run for President of the United States one day. It, therefore, seems very appropriate to me that she be named a 2018 U.S. Presidential Scholar. In reply to my suggestion of a career in politics, Katherine informed me that she plans to be a doctor, but that she would keep her options open. I am so excited to see what the future holds for Katherine and honored to have played a role in helping her to realize her full potential."
Plano Senior High School Principal Sarah Watkins says, "Katherine Lei has made us all proud: proud of her work ethic and academic talents and proud of the Plano faculty that has helped guide her to the highest level of achievement. Katherine is an extraordinary student. Her dedication to her academics embodies our "tradition of excellence." She is also a competitor, serving as a member of our state qualifying Academic Decathlon team for both years at Plano. The Wildcat Nation congratulates Katherine for this exceptional achievement."
Katherine would like to "thank her teachers and the school community who have helped her acheive this recognition." Katherine Lei is the eleventh Plano ISD student named as a Presidential Scholar by the U.S. Department of Education since the program's inception.
About the U.S. Presidential Scholars Program
The program was created in 1964 by executive order of the president and has honored more than 7,500 of the nation's top-performing students with the prestigious award. In 1979 the program expanded to recognize exceptional student talent in the visual, literary and performing arts, and in 2015 the program began recognizing students who demonstrate ability and accomplishment in career and technical education fields. Each year up to 161 students are named.
See the complete list of 2018 U.S. Presidential Scholars.