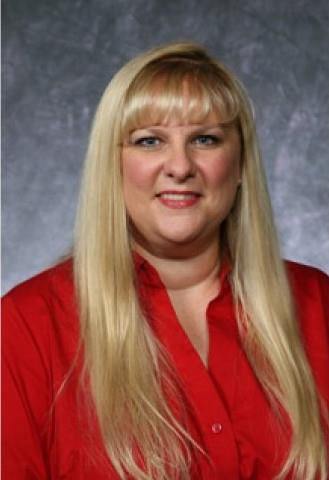 Phone:
Email:
Degrees and Certifications:
Mrs.

Karen A Compton, MS

2023-2024 marks my 14th year in Plano ISD at Plano East Senior High School and my 20th year teaching overall. I have taught in five different school districts / systems in two different states (Texas and Georgia). I have taught all levels of Chemistry (OnLevel, Honors / Advanced, AP, IB SL and IB HL) as well as Physical Science / IPC, Biology and TAKS Science. I, obviously, *LOVE* teaching AP and IB Chemistry, which is what I get the pleasure of doing at Plano East!!

I'm looking forward to an awesome school year as we all learn and grow!

If you ever have any questions or concerns:
Students, please come talk to me or send me an email.
Parents, please send me an email.
Email: karen.compton@pisd.edu

Degrees:

*Master of Science in Chemistry from University of Colorado at Boulder

*Bachelor of Science in Chemistry from Southern Methodist University

*Bachelor of Fine Arts in Dance Performance from Southern Methodist University

Awards:

2018 ACT2 (Associated Chemistry Teachers of Texas) George Hague Jr Award for Teaching Excellence

2017 ACS (American Chemical Society) Southwest Region Award for Excellence in High School Teaching

2014 ACS-DFW (American Chemical Society - Dallas Fort Worth Section) Werner Schulz Award for Excellence in High School Chemistry Teaching

Certifications:

Physical Science, grades 8-12

Dance, grades 6-12
Class Schedule:

0 hour: conference

1st - 2nd periods: AP Chemistry

3rd period: IB Chemistry HL

4th period: Test make-ups

5th - 6th periods: AP Chemistry

7th period: off

Syllabi:

For assignment calendars, please visit Google classroom
Tutorial Schedule:

7:30 - 7:55 am: Monday - Friday

8:00 - 8:50 am: Monday - Friday (unless need to attend to other departmental duties)

4th period (A or B lunch): Monday and Friday by appointment*

7th period: Tuesday and Thursday; Monday, Wednesday, Friday by appointment*

after school: Tuesday and Thursday; Monday, Wednesday, Friday by appointment*

*by appointment = before making plans to attend tutorials during this time, check with Mrs Compton that she will be here – she probably will be; letting her know that you plan to attend tutorials during this time helps to ensure that she is available / looking for you