Welcome to the 2021/2022 School Year!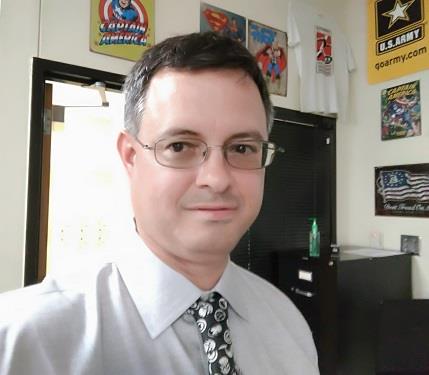 Phone: 469-752-9060
Email:
Degrees and Certifications:
Master of Education – Special Education, Texas A&M University Bachelor of Science – History, East Texas State University Associate of Arts – Business Administration – Collin County Community College Family and Consumer Science, Composite Social Studies, Health, and Special Education, and Secondary History Vocational Adjustment Coordinator – TAVAC
Mr.

Tommy Guynes

Video - Most Frequently Asked Question - Do I have to have job to be in Career Preparation

Video - Will you help me find a job?

I'm looking forward to the new school year! I coordinate student employment at Plano East Senior High School and manage the Career Preparation program. This includes five classes of work experience students who receive graduation credit for class/paid employment.

Our students work in a variety of fields in Plano and our surrounding cities. If you are interested in students working for your business, contact me directly - tommy.guynes@pisd.edu

This is my 22nd year as a teacher and I've really enjoyed my time at Plano East Senior High School. I love this school because of student diversity and a positive vibe of acceptance throughout the school.

Before teaching, I spent eight years in the U.S. Army as an NCO - Aviation Operations and Combat Medic.

Previous employment included: Wal-Mart, Target, Feagins Grocery, Central Texas College (U.S. History Instructor). I have additionally owned/operated an organic garden farm specializing in host/nectar plants for butterflies.

ACCOMPLISHMENTS / VOLUNTEER EXPERIENCE
Teacher of the Year - Plano East Sr HS 2011
Excellence in Secondary Teaching - Plano ISD - 2011
Special Olympics - Head of Delegation Plano East Sr HS - 2010-2015
Special Olympics – Head of Delegation Hunt County - 1999-2007
Greenville Herald-Banner – weekly writer for special populations - 2002-2007
Teacher of the Year – Life-Time Membership Award - Greenville ISD PTSA - 2004
Teacher of the Year – ARC of Hunt County - 2003
Hobbies and Interests - Traveling has always been an exciting part of my life. As a family, we have vacationed in New Orleans, Boston, and Victoria Island, Canada. A cruise to Mexico was also very refreshing. I enjoy farming which includes a variety of weekly activities: organic gardening and livestock management. I have chickens, turkeys, goats, sheep, and donkeys.
As well, I enjoyed my adventures in the Boy Scout of America and most proud of my rank as an Eagle Scout.
Visit and bookmark this page - I post job leads from around Plano and Collin County specifically for high school and college students
0 Hour - Career Preparation

1st Period - Career Preparation

2nd Period - Career Preparation

3rd Period - Career Preparation

4A Period - Career Preparation

4B Period - Lunch

Period 5 - visit employment sites

Period 6 - visit employment sites

Period 7 - visit employment sites
Mondays - during 4B in Room B1-136 traditionally

During this year of unusual scheduling, students can schedule a visit generally any time on Mondays - tommy.guynes@pisd.edu