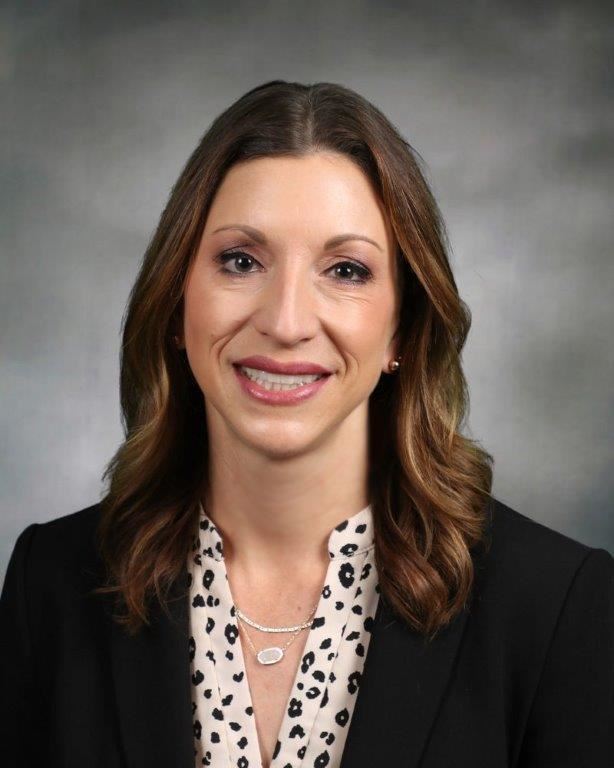 Phone: 469-752-8971
Email:
Degrees and Certifications:
Master of Science in Learning Technologies, University of North Texas Bachelor of Business Administration in Marketing, Texas State University Teaching Certifications: Business 6-12 Marketing 8-12 Speech 6-12 Technology Applications EC-12
Leah Heerema

💻 As a Digital Learning Specialist, I support curricular areas (Mathematics, Career and Technical Ed, AVID) with accessing online textbooks, digital resources, and integrating technology into the curriculum. I am passionate about collaborating with ALL teachers, staff, administrators, and curriculum coordinators to explore meaningful, effective ways to integrate technology for deeper learning. Our team maintains this Hotspot website to ensure relevant, up-to-date content for staff. We design and deliver meaningful trainings on campuses, online, and in the summer.

📅 Our Training Page - pisd.edu/dltclasses

👋 Meet the Digital Learning Team here - pisd.edu/dlt

👩‍🏫 My career in Education started in 2005 in Plano ISD! I went by Ms. Pendleton. I taught at Shepton HS (2005-2006, Desktop Publishing & Keyboarding, FBLA), Vines HS (2006-2011, Business Computer Information Systems, Keyboarding, Communication Applications, Debate, Yearbook, NHS), and Plano West SHS (2011-2012, Sports & Entertainment Marketing, Entrepreneurship, Marketing Dynamics, Co-op, DECA). I taught eSchool Business Information Management and was a curriculum writer for BCIS, eSchool BIM, and Virtual Business. I made the move to administration in 2013.

🤩 Fun Facts: I'm married to PISD's Desktop Applications Engineer, Jason Heerema. We have a sweet son that is the light of our life.

Social Media: @TechKnowLeah | @pisdtech | @pisdetsi

Credentials:

Adobe "ACE" District Leader & Adobe Creative Educator
Certified IT Director (TCEA cert program)
Google Certified Trainer and Educator Level 1&2 (pisd.edu/googlecert)
Kami Level 1 Certified Educator (pisd.edu/kami)
Nearpod Certified Educator (pisd.edu/nearpod)
Microsoft Certified Educator (expected 2024)
PowerSchool Champion
Seesaw Pioneer Certified (pisd.edu/seesaw)
Screencastify Certified Genius (pisd.edu/screencastify)
WeVideo Certified Educator (pisd.edu/wevideo)

Presenter at ISTE, TCEA, and Region 10 conferences

Member of ATPE, campus SBICs, North TX ITS @NorthTxITS

Connect with me on LinkedIn - Leah Heerema

Contact us at DigitalLearningTeam@pisd.edu.